No guarantee of irregularity-free nat'l polls
Says chief election commissioner
Chief Election Commissioner (CEC) KM Nurul Huda yesterday said that it cannot be guaranteed that there will be no anomalies in the general election.
Replying to a query on whether there is agreeable atmosphere to hold the national election, especially after allegations of irregularities in the recently-concluded polls in five city corporations, Huda said, "I do not agree with the claim that city corporation elections were not satisfactory. We don't think such irregularities will occur in the national election. We cannot, however, ensure that there will be absolutely no irregularity anywhere in a national-level election."
"We will investigate and take necessary actions if we receive complaints of anomalies," he added.
The CEC made the remarks while talking to reporters at the Election Training Institute at Agargaon, Dhaka.
"We always take actions against irregularities that take place in general elections. You have seen us taking extra measures during Barisal city polls, where there were irregularities," he told reporters.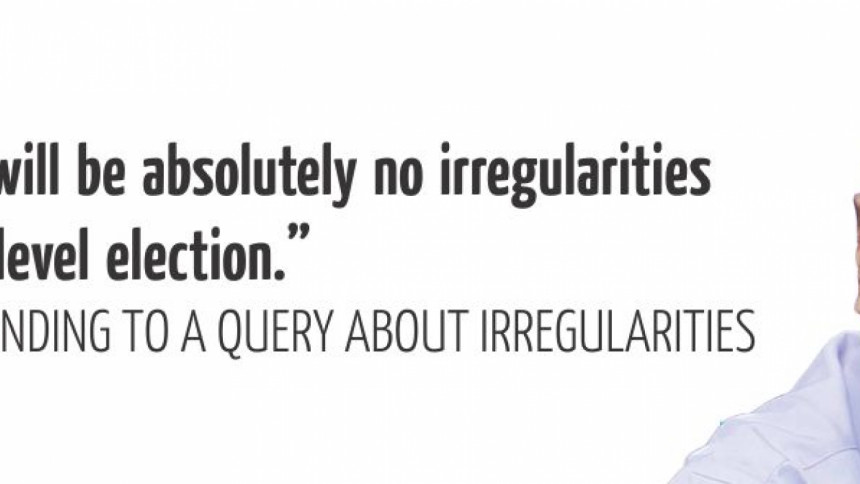 When asked about Gono Forum President Dr. Kamal Hossain's statement that people do not have any faith in the election commission, the CEC said, "I do not know how Dr Kamal read the thoughts of the entire nation. Did he (Kamal) have any statistics? Did all the people come and tell him to say that? I don't know."
Saying that the current student movement for safe roads has nothing to do with the national election, the CEC said. "Voting in the national election will take place according to the constitution. We are working on it."
Huda said that election schedule will be announced in October and the election is likely to be held either at the end of December or beginning of January next year.