Finance minister shouldn't have said this: CEC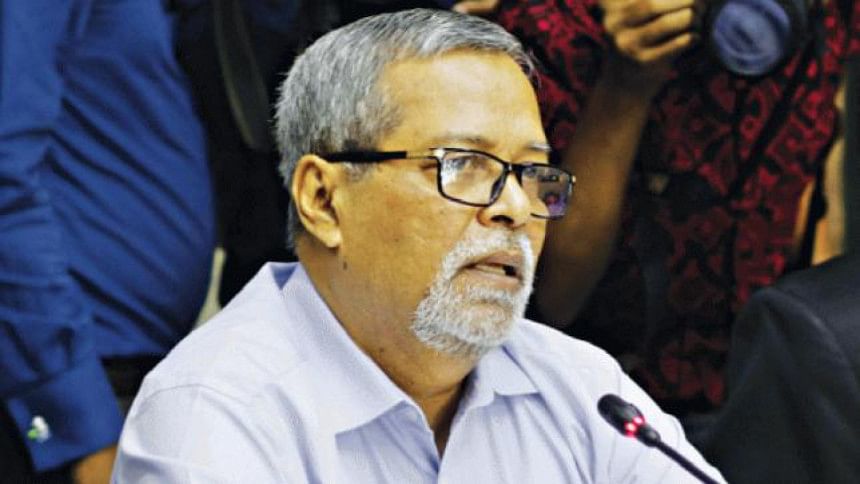 Announcing the possible date of the national elections was not an "appropriate act" of Finance Minister AMA Muhith, Chief Election Commissioner (CEC) KM Nurul Huda said today.
The CEC said this while addressing a press conference at a hotel in Dhaka, Bangla daily Prothom Alo reports.
While talking to reporters at a meeting with newly elected Sylhet City Corporation Mayor Ariful Haque Chowdhury at the Secretariat, Finance Minister AMA Muhith yesterday said there was a good chance that the next parliamentary election would be held on December 27.
Replying to a query on the finance minister's remarks, Huda said, "Announcing the elections date was not an appropriate act of the finance minister. There has been no dialogue between the EC and the finance minister. He should not have said this."
Reflecting on the finance minister's announcement of the polls date, Awami League General Secretary Obaidul Quader also came down heavily on Muhith saying that the government and its ministers cannot decide the date and none should embarrass the commission.