Airport Road Crash: Charge sheet this week on death of two college-goers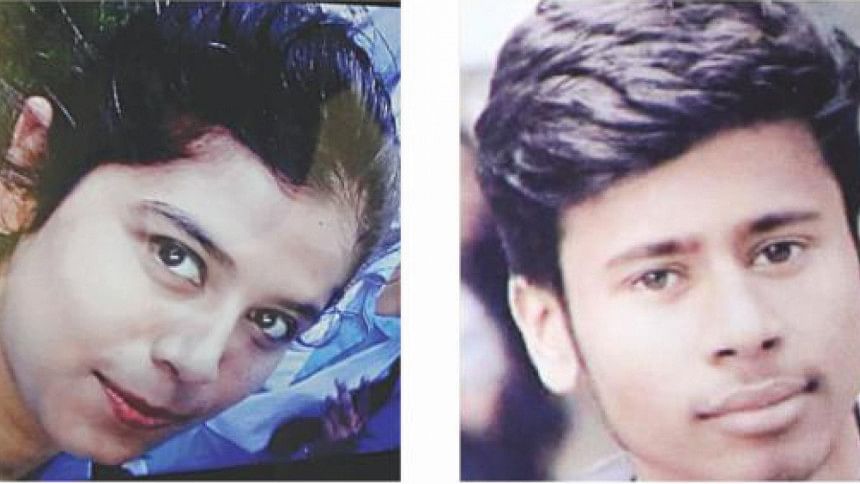 The Detective Branch of Dhaka Metropolitan Police (DMP) will submit a charge sheet before a Dhaka court this week, accusing six people over the death of two college students in a road crash in the city's Kurmitola area, a DB official said yesterday.
The accident triggered nationwide protests by students, demanding safe roads and justice for the dead.
Two drivers, two helpers and two owners of two Jabal-e-Noor Paribahan buses would be charge sheeted, Abdul Baten, joint commissioner of the DB, told reporters at the DMP Media Centre in the capital's Minto Road.
Bus driver Masum Billah, his helper Enayet Hossain, owner Shahadat Hossain and driver of another bus Zobair Sumon, his helper Kazi Asad and owner Jahangir Alam, will be charged in the case. The accident happened when two vehicles were taking part in a race for passengers.
Moshiur Rahman, deputy commissioner of DB (north), on Friday said owners of the two buses would be named in the charge sheet for not properly scrutinising the driving licences before appointing the drivers, reports BSS.
Of the six accused, four are now behind bars while Kazi Asad and Jahangir Alam are on the run, he said.
On July 29, Abdul Karim alias Rajib Uddin, 18, and Dia Khanam Mim, 17, of Shaheed Ramiz Uddin Cantonment College were run over and killed by the bus being driven by Masum.
Masum and bus owner Shahadat gave confessional statements to the court under section 164 of the Code of Criminal Procedure.
Dia's father Jahangir Alam filed the case with Cantonment Police Station in connection with the accident.
Following the students' agitation, the government and transport owners and workers took several measures to improve road safety, but accidents on roads continued, claiming many lives.