Jabal-e-Noor driver denied bail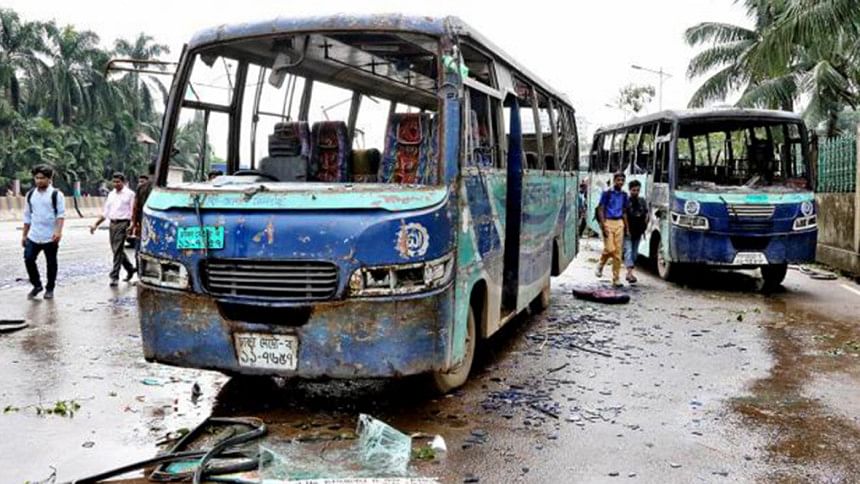 A Dhaka court today denied bail to the driver of Jabal-e-Noor Paribahan, who was arrested in a case filed over the death of two students of Shaheed Ramiz Uddin Cantonment College on Airport Road in Dhaka on July 29.
Two buses of the transport company were recklessly competing with each other to pick up passengers, allegedly was the main reason of the accident.
Dhaka Metropolitan Magistrate Md Mazaharul Haque rejected the bail to driver Jubair Hossain after his lawyer submitted a petition before the court today.
Jubair earlier confessed to a court that his reckless competition with another bus to pick passengers caused the accident that killed two students on spot and injured nine others.
Earlier, on August 13, another Dhaka court denied bail to driver Shohag Ali and helpers Mohammad Ripon and Enayet Hossain of the Jabal-e-Noor Paribahan in the case.
Following the accident on the Airport road, students from different schools and colleges took to the streets in the capital and elsewhere in the country more than a week demanding safe roads and justice for the victims.