Verdict against Jabal-e-Noor owners, staff Dec 1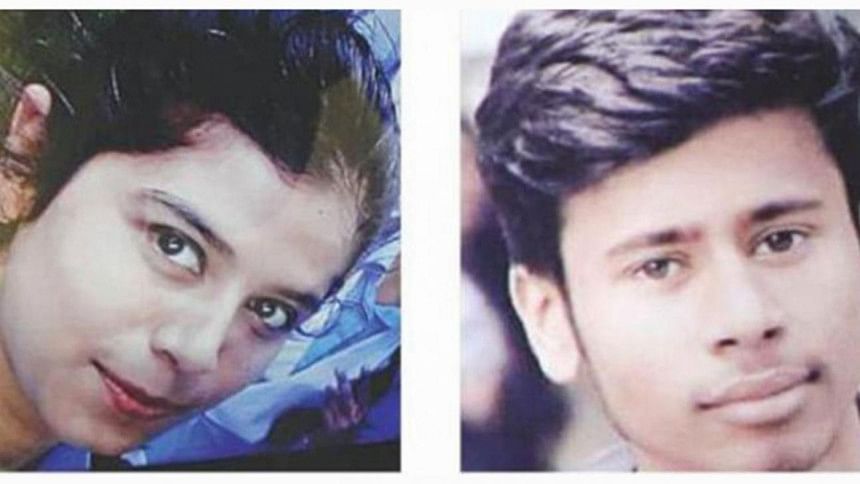 A Dhaka court will deliver on December 1 a judgment against an owner, two drivers and two helpers of the two buses of Jabal-e-Noor Paribahan in a case filed over a road accident that killed two college students in the capital last year.
On July 29, Abdul Karim Rajib, 18, and Dia Khanam Mim, 17, of Shaheed Ramiz Uddin Cantonment College, were run over and killed by a bus when two buses of Jabal-e-Noor Paribahan were driving recklessly on Airport Road, sparking an unpreceded firestorm of protest across the country.
The accused are: drivers Masum Billah and Zobair Hossain Sumon, helpers Enayet Hossain and Kazi Asad and owners Jahangir Alam and Shahadat Hossain.
Of them, Masum, Sumon and Enayet are now in jail while Azad and Jahangir are on the run. But trial proceedings against Shahadat Hossain, now on bail, was stayed following an order of the High Court.
After completion of arguments, Judge KM Emrul Kayesh of Dhaka Metropolitan Sessions Judge's Court set the date for delivery of the judgment in the case.
During today's arguments, defence lawyer sought acquittal of their clients, adding that the prosecution failed to prove the charges against the accused. While the prosecution sought highest punishment mentioned in the existing law.
Jahangir Alam, father of Dia Khanam Mim, filed the case with Cantonment Police Station following the death of his daughter and Abdul Karim Rajib, 18.
The incident sparked outrage and unprecedented nationwide student demonstrations demanding safe roads that led to the road safety movement.
The court framed charges against the six accused on October 25 last year.
On September 6, Inspector Kazi Shariful Islam of detective branch (DB) of police submitted the charge-sheet to the Chief Metropolitan Magistrate's court in Dhaka against the six.
The two drivers and bus owner Shahadat had earlier given confessional statements to magistrates on different dates during the investigation.