Reduce hajj airfare, religious affairs ministry asks Biman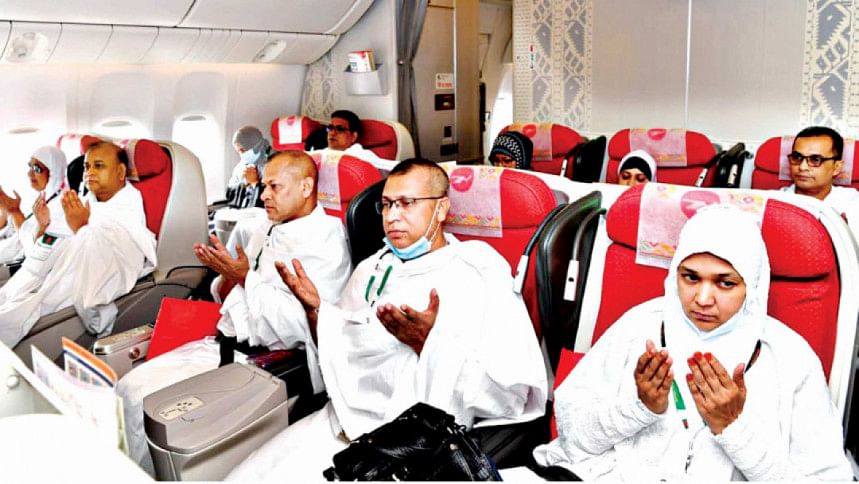 Amid widespread criticism for higher airfare for hajj pilgrims, the religious affairs ministry today evening asked Biman to reduce the airfare to a "reasonable level."
The development comes as the ministry earlier today said there was no scope for the government to reduce the cost.
Criticising Biman for fixing high airfare for hajj pilgrims this year, the parliamentary body on the religious affairs ministry yesterday asked the national flag carrier to cut it down to Tk 1.5 lakh from Tk 1.98 lakh.
Due to poor response from hajj pilgrims, the religious affairs ministry has so far extended the deadline for registration four times.
According to the hajj office at city's Ashkona, a total of 1,08,909 people have completed their registration as of filing this report at 7:00pm against the hajj quota of 1.27 lakh.