Padma Bridge: Decision on motorcycles after CCTV installation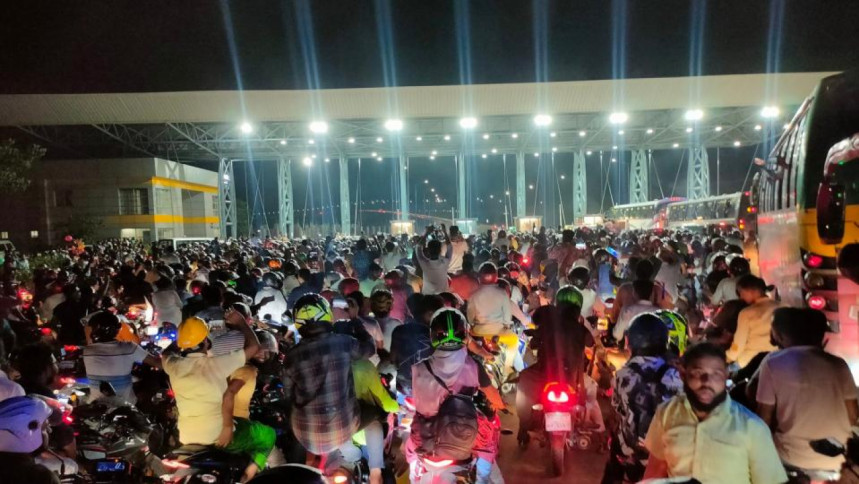 Decisions on whether motorbikes will ply the Padma Bridge only after CCTV's are installed and the use of speed guns begin there, said Khalid Mahmud, state minister for shipping.
He said this to reporters after the Annual Performance Agreement and an award ceremony at the ministry.
The government temporarily banned motorcycles on the Padma Bridge on June 27 – two days after opening the bridge to transport.
The minister said ferries from the Mawa terminal will be operated as per the people's demand.