Congestion at landing points after elevated expressway opens to traffic
Says Dhaka Metropolitan Police official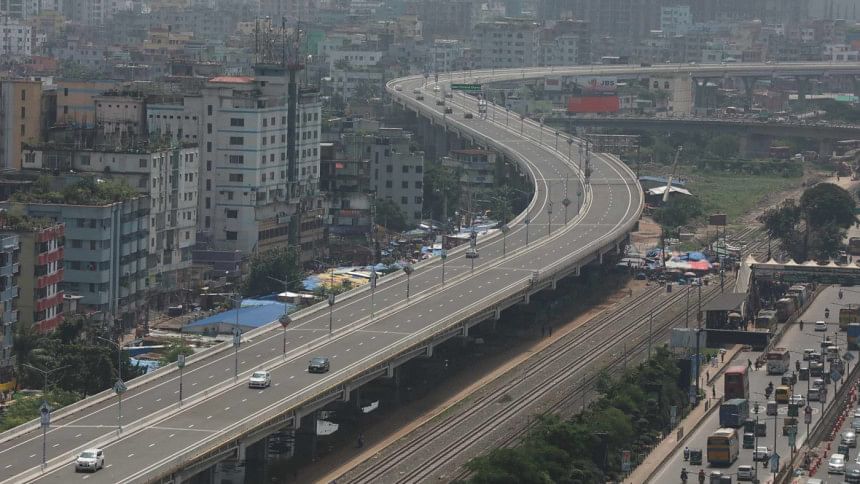 Commuters experienced traffic jam at the landing points of Dhaka Elevated Expressway after it opened to traffic at 6:00am today.
Abu Saleh Md Raihan, joint commissioner of traffic (north) at DMP, said, "Traffic congestion was seen at the landing points in Farmgate, Mohakhali, Kakoli, Kawla areas due to heavy pressure of vehicles using the Dhaka Elevated Expressway. As today is the first day, commuters faced inconveniences."
It takes about 10 minutes for a vehicle to reach Farmgate from Kawla with a speed up to 60km per hour.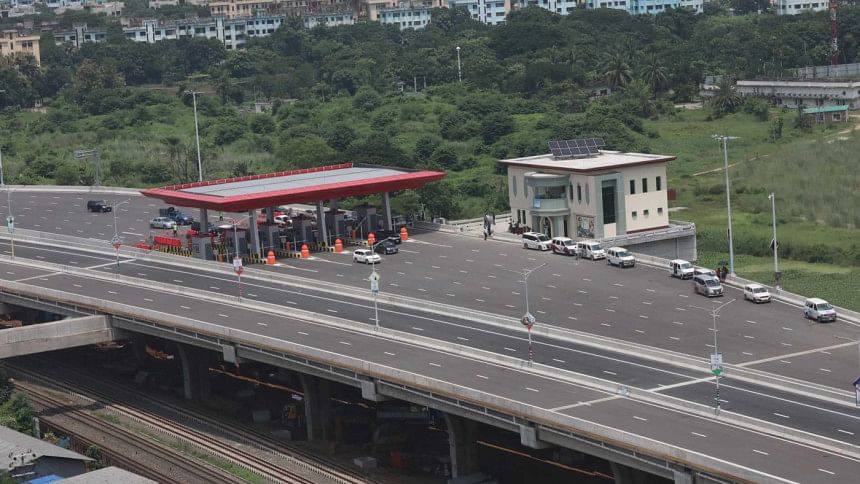 Prime Minister Sheikh Hasina yesterday inaugurated the 11.5km Airport-Farmgate segment of Dhaka Elevated Expressway after paying a Tk 2,000 toll for 25 vehicles in her motorcade.On completion, the Dhaka Elevated Expressway will run from the capital's Kawla to Kutubkhali area of Dhaka-Chattogram highway via Kuril-Banani-Mohakhali-Tejgaon-Moghbazar-Kamalapur-Sayedabad-Jatrabari, according to Road Transport and Bridges Minister Obaidul Quader.
Tolls are being collected in four categories.
Private cars, microbuses (above 16 seats) and mini-trucks (over 3 tonnes) will have to pay Tk 80, medium-sized trucks (up to 6 wheels) and large trucks with more than 6 wheels will pay Tk 320 and Tk 400 respectively.
Meanwhile, all buses and minibuses with 16 or more seats will have to pay Tk 160 to use the Kawla-Farmgate section of the expressway.
Motorcycles, bicycles and three-wheelers are not allowed to ply the expressway.