Protesters plant trees next to construction boundary wall at Tetultala playground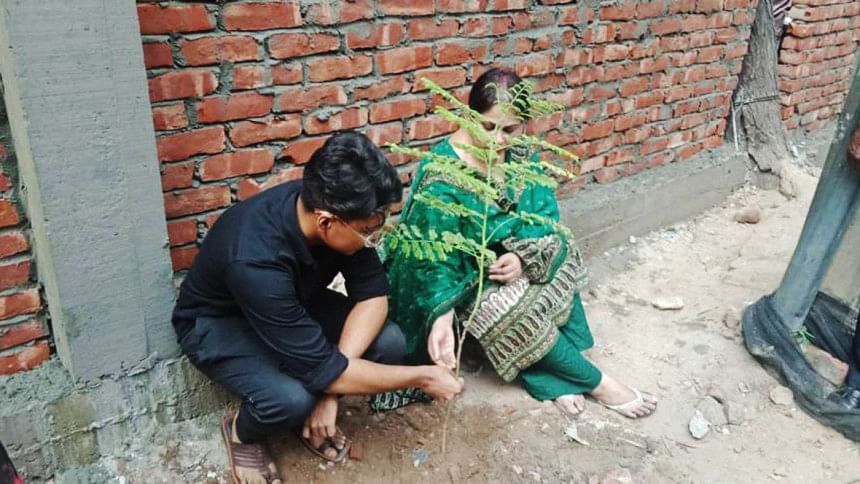 When workers were busy constructing boundary walls under the supervision of police at Tetultala playground, leaders of different green organisations, socio-cultural organisations and right groups planted trees next to it this afternoon.
They also set up a banner with the picture of the map of the proposed land use zone of Detailed Area Plan (2015-2035) of Kalabagan area where the playground is earmarked as an "open space".
They along with children and locals also held a puppet show and planned to hold a cricket match at the playground today.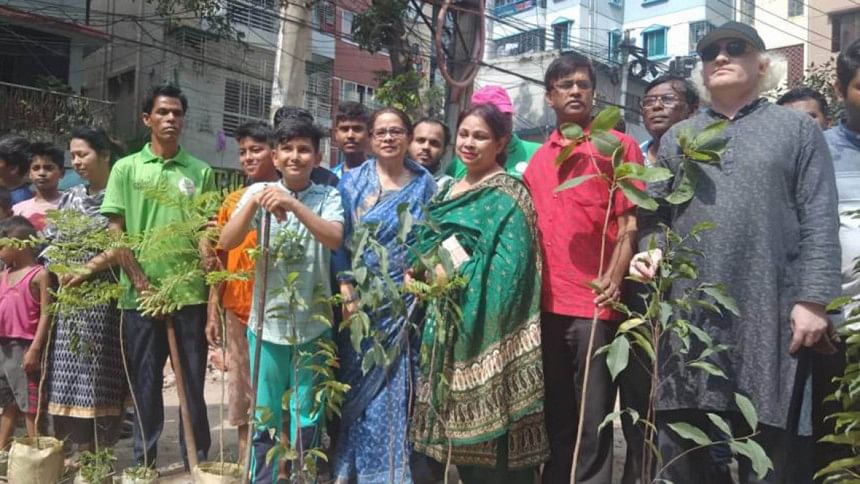 Leaders of different organisations at the protest rally pledged a public movement if Dhaka Metropolitan Police continue the construction work on the playground.
Rasheda K Chowdhury, vice president of BAPA, said that Eid jamaat was held at the playground until 2019 and in the last two years no Eid jamaat was held due to the pandemic.
"They are even occupying space for Eid jamaat to construct the police station," she said.
"Salaries of law enforcing agencies come from the funds of the government and that treasury runs with the taxpayers' money. So, as taxpayers we are demanding to stop the construction," she said.
Dr Zafrullah Chowdhury, founder of Gonoshasthaya Kendra, said this playground is the lungs of the area.
He said if the home minister would come here to observe it, he would realise that the police have done something wrong.
If the playground cannot be protected, it will be a loss for children, he said.
Mohammad Arif Hossain, a fifth grader, who took part in the protest to save the playground, said they have been playing on the field for the last eight years.
"They (authorities) are telling us to go to Kalabagan playground but it is far from our homes," he said.
Syeda Ratna said she will forget all her pains if the playground remains open to all – following the movement.