Two factions of BNP clash at Ctg rally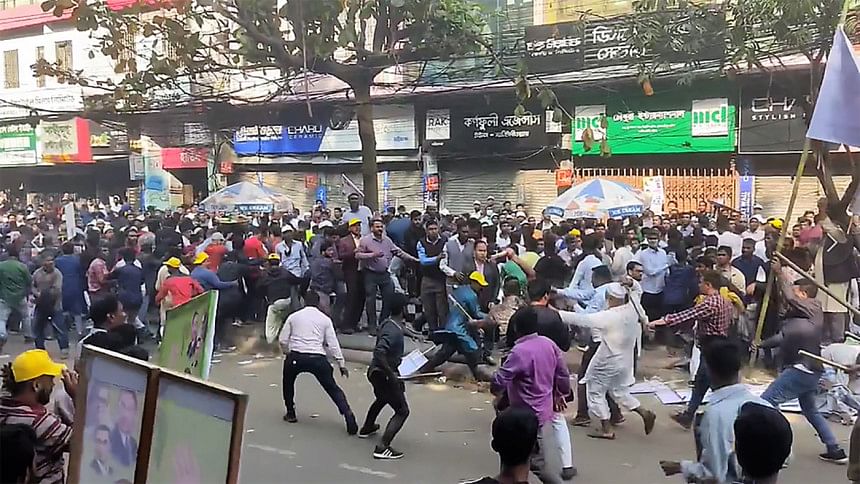 A clash broke out between two factions of the BNP during its divisional rally in Chattogram today.
The incident took place at 2:45pm in front of the party office at Nasimon Bhaban in Kazir Dewri area, reports our local correspondent.
Witnesses said there was a fight over taking position at the rally when a group of BNP supporters moved in front of another group. Soon, the clash then broke out among the supporters. The leaders and activists of the two factions chased and attacked one another with bamboo sticks.
The rally began around 2:00pm.
Thousands of leaders and activists from different districts thronged the rally venue since morning.
The rally is aimed at garnering support for its 10-point demand, which include holding the next national election under a non-partisan government.