"Padma Bridge answer to all insults": PM thanks Rehana, Joy, Putul, Bobby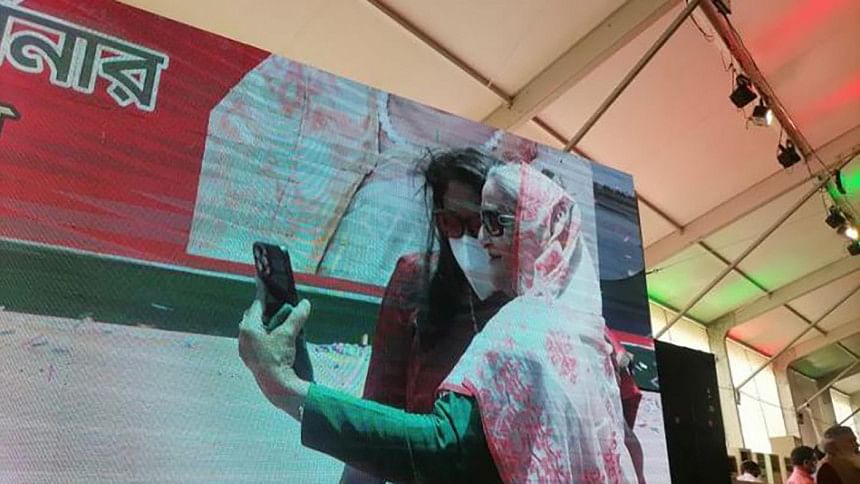 Prime Minister Sheikh Hasina was overwhelmed at the opening of Padma Bridge today (June 25, 2022). She was visibly emotional while recalling many moments.
Padma Bridge is a response to all the naysayers, she said regarding the propaganda over Padma Bridge and negative remarks made targeting her family.
"I thank my younger sister Sheikh Rehana, my son Sajeeb Wazed Joy, my daughter Saima Wazed Putul, and my nephew Radwan Mujib Siddiq Bobby," the prime minister said in her speech.
"Over Padma Bridge construction, they were the targets of despicable attacks. They were defamed, and false information was spread," Sheikh Hasina said.
The Prime Minister also thanked her Economic Affairs Advisor Dr Mashiur Rahman, the then Communications Minister Syed Abul Hossain and the then Communications Secretary Mosharraf Hossain Bhuiyan.
In her inaugural speech, the Prime Minister said that Padma Bridge is the answer to all these insults.