No more talks with AL, they must leave: Fakhrul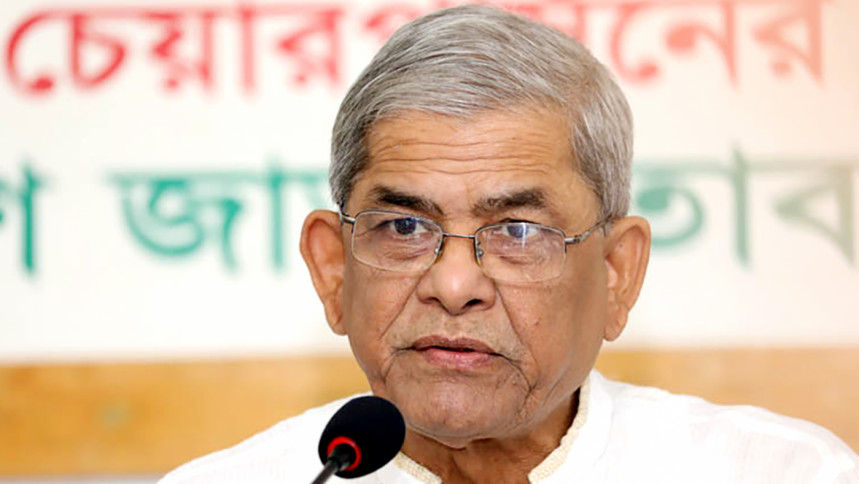 The BNP today said that it will not hold any talk with the ruling Awami League, rather talks will be held with other opposition parties.
"We are holding talks with the parties and organisations who believe that the incumbent government destroys the democracy of the country. There is no room for holding talks with the Awami League. They must leave (from the office)," Mirza Fakhrul Islam Alamgir, secretary general of the party, said.
Fakhrul came up with the remark in reply to Prime Minister Sheikh Hasina's Thursday press conference where she said that the government wants all political parties to join the next parliamentary election, but it was up to them whether they would take part or not.
Replying to a question, the BNP leader said there is no scope for BNP to hold a dialogue with Awami League until it quits power by accepting their demand.
"They must go by handing over power to a caretaker government."
Responding to a query whether the party will join talks with AL if it invites them, Fakhrul said, "There is no scope for holding talks until the demand of election under a non-partisan interim government is met."
Asked about the party's plans about a simultaneous movement, Fakhrul said, "We are now holding talks with the opposition parties. So, we cannot say the exact time right now."