Entire BNP leadership should step down: Quader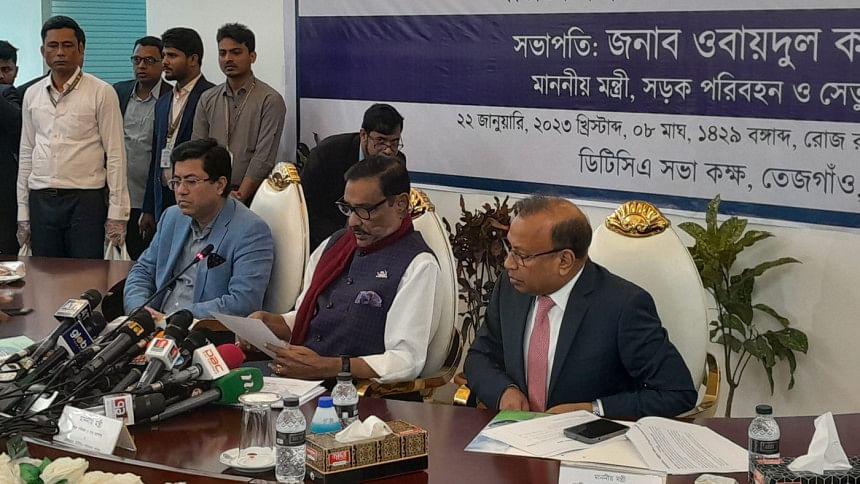 Awami League General Secretary Obaidul Quader today said the entire leadership of BNP should step down as they failed to wage movement and win in elections.
Quader, also the road transport and bridges minister, was talking to reporters after the board meeting of Dhaka Transport Coordination Authority at DTCA's auditorium.
BNP leaders are talking about country's democracy, yet there is no democracy in BNP, he alleged.
Quader also mentioned US Ambassador to Bangladesh Peter Haas, and requested him to ask why there was no democracy in the BNP.
"I would request you [Peter Haas] to ask those who come to talk to you about democracy and say that this government is destroying democracy, why there is no democracy in BNP. Ask that first. Why don't they hold councils?"