Stand beside people during coronavirus crisis: Quader urges affluent citizens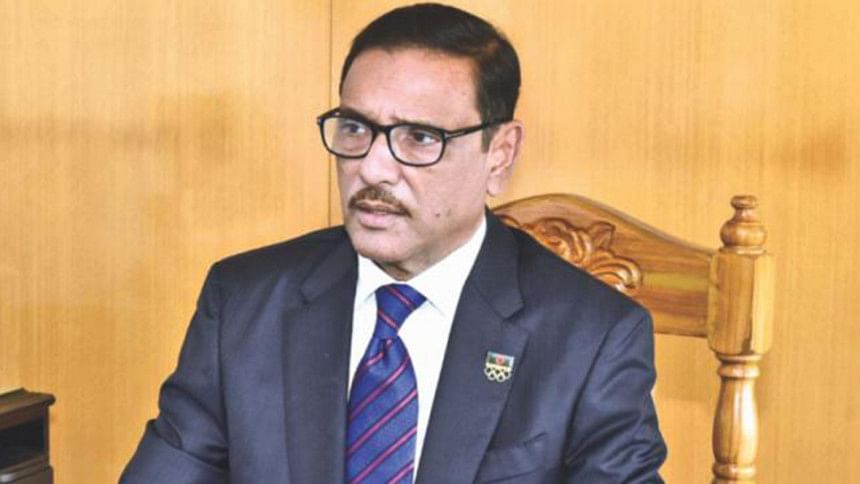 Road Transport and Bridges Minister Obaidul Quader today urged the affluent people of the country to extend their helping hand during the crisis created by the global coronavirus outbreak.
"In these days of humanitarian crisis, stand beside people," Quader, also general secretary of Awami League, said while speaking at a press conference at Awami League president's Dhanmondi political office in Dhaka.
People of this country have always remained patient and responsible during any disaster and we have never been defeated, he added.
Quader also called the general people not to pay heed to any rumours and urged all to maintain social distance and follow health guidelines to prevent the spread of coronavirus.
He also informed that his party leaders and activists will stand by people.
Prime Minister Sheikh Hasina is observing the situation closely and giving necessary directives, Quader said.