EC's Tk 8,711cr EVM project to get nod soon
Says planning minister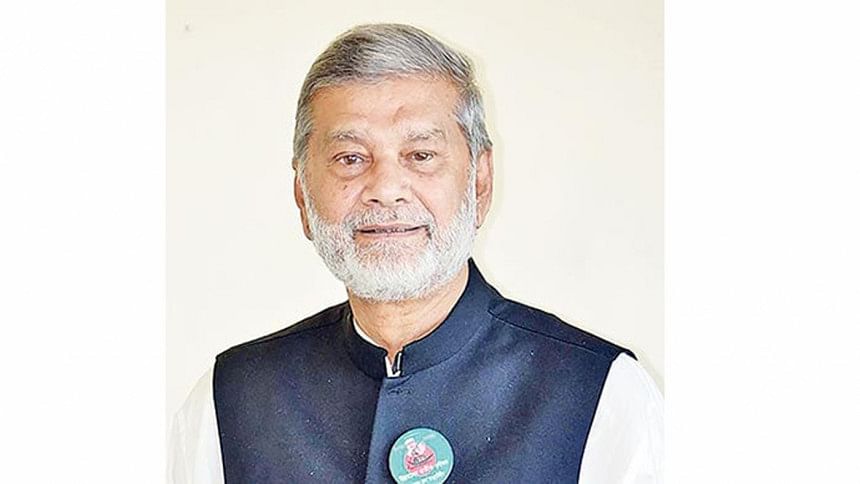 Planning Minister MA Mannan yesterday said the Planning Commission will soon approve the Election Commission's proposal to purchase new EVMs.
According to the ECs development project proposal, it needs Tk 8,711 crore for the purchase and management of two lakh electronic voting machines.
Mannan said the Planning Commission has been in touch with the EC in this regard.
"We will do everything in line with law. The EC will get the highest priority. We will give approval to the project proposal as soon as possible," he told reporters after a meeting with Swiss Ambassador Nathalie Chuard at the Planning Ministry.
The Planning Commission is now scrutinising the proposal, sent in by the EC in late October.
Late last August, the EC decided that EVMs would be used in a maximum of 150 parliamentary constituencies in the next general election, which is slated to be held in early January 2024.
In line with the decision, they prepared the project proposal, as the EC currently has 1.5 lakh EVMs that can only be used in 70-80 constituencies at one go during the polls.
Election Commissioners Md Alamgir and Anisur Rahman on several occasions said that if the proposal to buy another two lakh EVMs is not approved by January 15, the commission will not be able to use the machines in the way they had planned to.
The EC will then use the EVMs they have in hand, they said.
Asked about the EC's January 15 "deadline", Mannan said, "Talks are ongoing between the EC secretary and our secretary. January 15 is not a red line, it can get approval on January 18, 20, or even tomorrow."
Asked if the Planning Commission will downsize the allocation, he evaded  a direct answer and said, "Usually, a project is discussed at meetings of the project evaluation committee, and then the proposal is sent to the Executive Committee of the National Economic Council. We'll give the approval after all the discussions."
He added that governments across the world spend money according to proper calculation.
Meanwhile, Switzerland Ambassador in Dhaka Nathalie Chuard told reporters that there is a strong partnership between Bangladesh and Switzerland.
"I also think that the partnership for the years to come is very promising and we are on the right track."
She said that Switzerland has very strong programmes here in Bangladesh in terms of economic development, rule of law, governance, and protection of human rights.
"I really hope for Bangladesh to have free and fair elections in the year to come."