BNP rally begins in Rangpur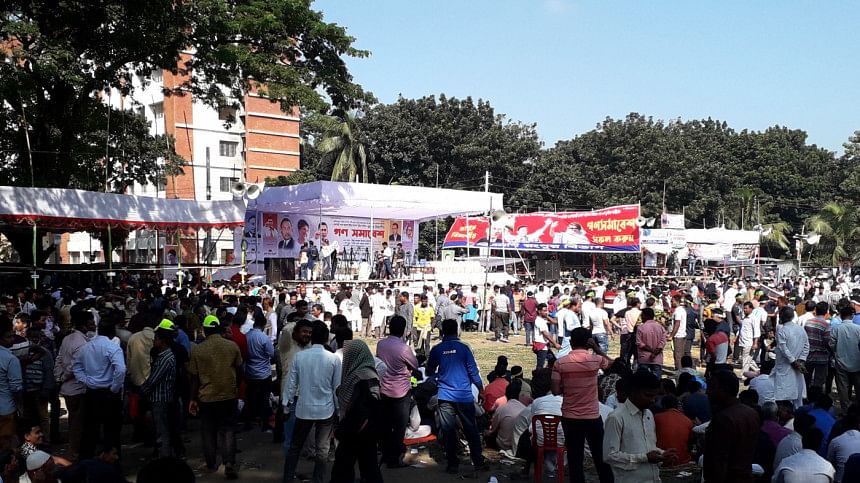 BNP's divisional rally began on Collectorate Eidgah ground in Rangpur city this afternoon.
Currently, local leaders are addressing the rally that began around 12pm, reports our staff correspondent from the spot.
The opposition party have been holding the public rallies in the eight division of the country protesting the price hike of essentials and fuel, recent killings of five party men in police firing, and also demanding "release" of BNP Chairperson Khaleda Zia.
In fear of strike, thousands of party leaders and activists had taken buses, trucks, and trains from their respective districts to travel to Rangpur city.
After the transport leaders enforced a 36-hour strike in Rangpur, party men began pouring into the city on trains, rickshaw vans, auto-rickshaws, motorcycles, and other modes of transport.