Blue-collar voters may hold the key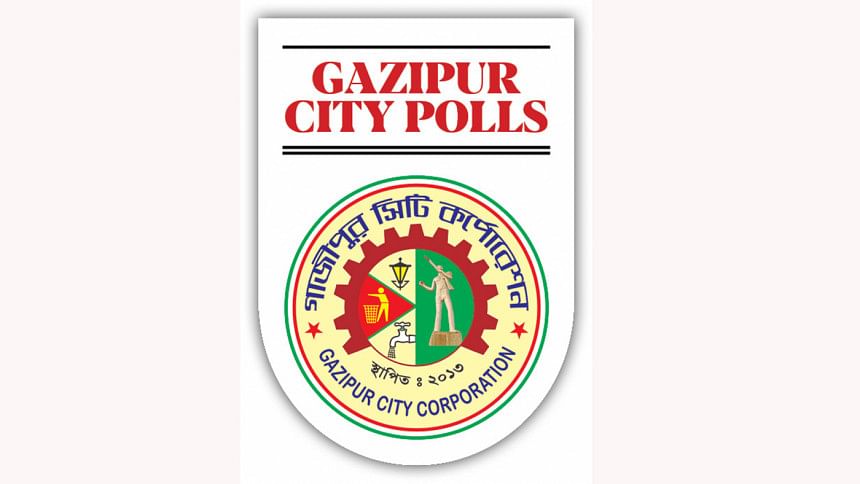 The time for electioneering in the Gazipur City Corporation election ended at midnight with very little campaigning done by candidates running for the mayor's office.
Enthusiasm is largely absent among voters. They are concerned about the election-day atmosphere.
Voter turnout and the huge number of blue-collar workers who live in this city could decide who would be the next mayor, said voters and workers' leaders.
On the last day of the electioneering yesterday, Awami League mayor candidate Azmat Ullah Khan was not seen campaigning while his key rival independent Zaida Khatun, also mother of former mayor Zahangir Alam, unveiled her election manifesto with a pledge to complete the unfinished work of her son.
She yesterday campaigned in Bason, Chowrasta, Kashimpur, Konabari and Joydebpur areas. 
Azmat was busy holding meetings with his campaign employees, supporters, and polling agents. Around 1:00pm, he met the returning officer and after that he had a views-exchange meeting with AL leaders of Gazipur.
Gazipur civil society members said apart from the attacks on Zaida, the polls atmosphere appears to be good. But voters lack enthusiasm.
Anil Chandra Mondal, a freedom fighter and a teacher in Joydebpur, said, "There is nothing to be worried about as the BNP boycotted the polls and Zahangir is not running ... but enthusiasm is missing."
He, however, said there might be some fear of violence, but the voters must braving all odds and difficulties to choose their mayor.
Explaining the reason for the lack of enthusiasm, Mohammad Jalal Uddin, president of Gazipur District Nagorik Forum, said intra-party feud in the AL and the absence of the BNP in the race are the reasons behind poor enthusiasm among voters.
"Moreover, those who had been elected mayor so far could not complete their full terms," he said.
These correspondents talked to locals in Tongi area, known to be a stronghold of Azmat.
Farhad Hossen Babu, a tea vendor and resident of ward-55, said, "Everyone seems to be a supporter of 'boat' [AL's electoral symbol], but it's hard to know what is in the their minds."
Locals said if the atmosphere remains good on election day, the turnout will be good and in that case, it would be a key deciding factor.
They said the better the turnout, the more acceptable the results will be.
Jalal Uddin said if the turnout is good, it will give Zaida the upper hand.
WORKERS' VOTES A KEY FACTOR
There are about 2,000 garment factories in Gazipur city and two industrial zones of Bangladesh Small and Cottage Industries Corporation (BSCIC) in Tongi and Konabari. Apart from these, there are various types of factories, including beverages, textiles, composites, shoes, and appliances, in Tongi, Board Bazar, Bhogra, Konabari, and Kashimpur.
Even though most of the workers hail from the north, many have become voters in Gazipur.
A significant percentage of the 11,79,486 voters are blue-collar and the candidates believe that they will be key to victory.
Locals said almost half the voters are undecided and most of them are blue-collar.
Many garment and other factory owners have said they would keep their factories closed on election day so that the workers could cast their votes.
Salahuddin Chowdhury, chairman of a BGMEA Steering committee, told The Daily Star, "The result will go in favour of the candidate who will get the workers' votes."
He said they instructed factory owners to keep their units closed on election day. "We asked them to make special arrangements for the workers to vote if they decide to keep their factories open," he added.
Talking  to this newspaper, Zahangir alleged that the supporters and polling agents of his  mother were being threatened. "Many of our activists were detained at night and kept  in Savar, Ashulia, Narayanganj and surrounding districts. They have been shown arrested in  various cases, including drugs. It's very sad."
"The city is preparing for a free and fair polls. I am urging  everyone  to play a neutral role, otherwise the polls will turn into a joke. We  don't want that.  The residents of Gazipur, people of the country and our friendly  countries are expecting a fair election in Gazipur," added Zahangir.