'ACC being used to harass me'
Says Zahangir about probe into graft allegations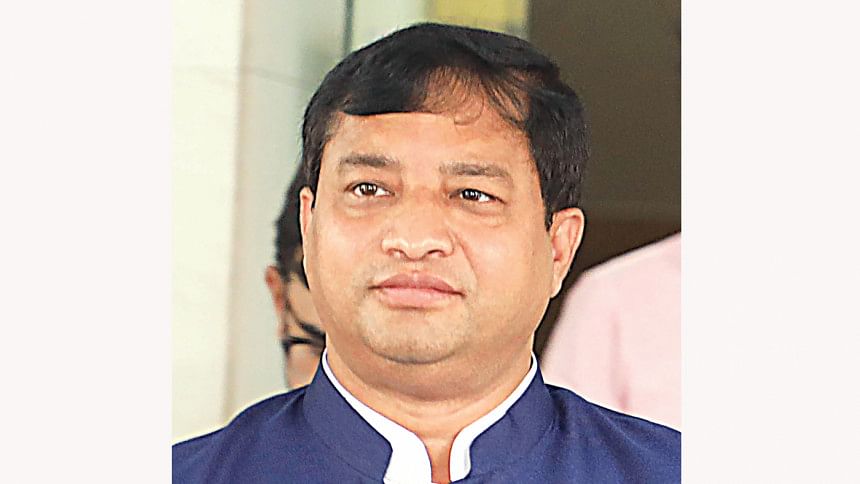 Suspended Gazipur mayor Zahangir Alam yesterday said a certain quarter was using the Anti-Corruption Commission to harass him during the final moments of his mother's election campaign.
"The Anti-Corruption Commission has summoned me while I'm busy campaigning. Why am I forced to come here during the campaign?" he told reporters at the capital's ACC office.
A day after the ruling party expelled him on May 15, the ACC summoned Zahangir for interrogation over allegations of corruption. He was supposed to attend one session yesterday and another today.
On Thursday, he wrote to the ACC to delay the quizzing by a month. He went to the ACC office yesterday to find out whether the application was approved. He was not quizzed yesterday.
Zahangir's mother Zaida Khatun is running for mayor in Gazipur city. The campaign deadline is 48 hours before the election takes place on May 25.
After the ruling Awami League nominated Azmat Ulla Khan for mayor, a disgruntled Zahangir attempted to run for mayor as an independent, but his candidacy was cancelled by the Election Commission.
"I was elected mayor of Gazipur City Corporation for five years. I was suspended through an illegal order from Dhaka," he said yesterday.
There is no need for voting if a public representative can not assume the position, he said, adding, "After I was elected mayor, I did not receive any allowance or honorarium in three years."
There were only two projects worth around Tk 1,500 crore at the city corporation, but the allegations of corruption involve about Tk 7,500 crore, he said.
Zahangir is facing two separate investigations by the ACC.
Officials earlier said they found a suspicious bank account of the GCC with the Konabari Branch of Premier Bank.