Youth who removed nuts, bolts of Padma Bridge in TikTok video detained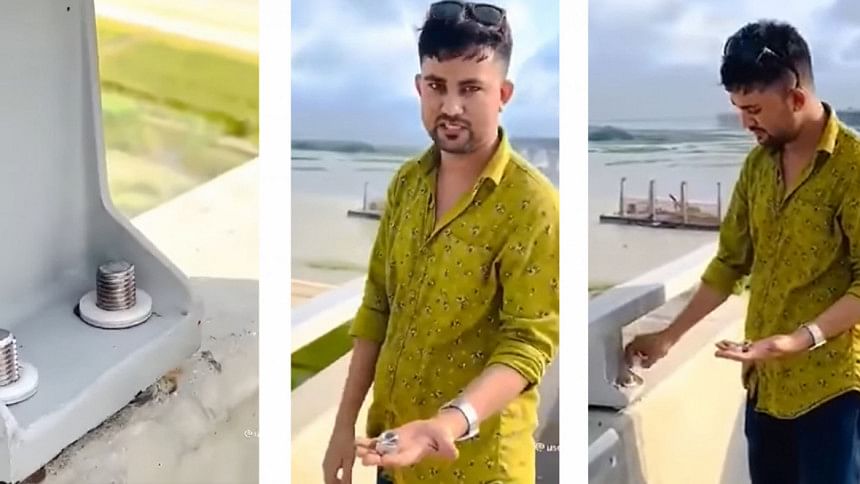 Criminal Investigation Department detained a youth who was seen removing nuts and bolts from the railing of Padma Bridge in a now viral TikTok video.
A team of CID arrested Bayezid Talha from Shantinagar area of Dhaka this evening, Rezaul Masud, a special superintendent of CID told The Daily Star.
Bayezid is from Patuakhali district.
The CID official said they will disclose details at a press conference tomorrow.
A large number of people got on the bridge after Prime Minister Sheikh Hasina yesterday inaugurated the mega structure yesterday (June 25, 2022). As Padma Bridge opened to all this morning, many were seen taking photos, and making TikTok videos – stopping vehicles on the bridge, and creating chaos.
A 34-second long TikTok video went viral on social media where it was seen that the youth standing on Padma Bridge was removing nuts and bolts from its railing.
Similarly, in another 26-second long video another youth was seen loosening and then fastening nuts and bolts on the bridge.