TikTokers, YouTubers already thronging Padma Bridge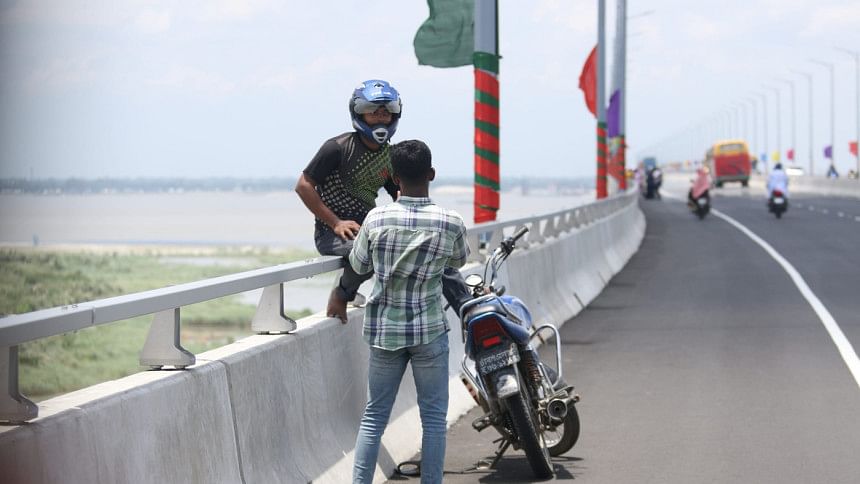 TikTokers and YouTubers are already thronging the Padma Bridge – a day after its opening yesterday (June 25, 2022). They were seen stopping motorbikes and private cars on Padma Bridge – taking photos and shooting videos for social media content.
Not only TikTokers and YouTubers, in general, many were seen stopping on the Padma Bridge and getting busy with "photoshoots". Bikers were seen posing with their prized two-wheelers against Padma Bridge's railings.
Al-Helal, a YouTuber, said, "I have a channel on YouTube. When I upload interesting video content, they get a lot of views. Of course, I feel great when that happen. I've come here today to get some good video content."
Zara Chowdhury, a TikToker, said that she came to Padma Bridge for fresh content.
"It's a beautiful bridge. I had been waiting for Padma Bridge to open, so that I can shoot some interesting content here," she said.
Jafar Hossain, a biker, said, "I, along with nine other bikers, came to Padma Bridge from Dhaka's Mirpur. We all took pictures together. I'll upload those on social media platforms, including Facebook. We have travelled to various parts of the country. Padma Bridge is indeed marvelous. It's been a comfortable journey."