Will be very unfortunate if fresh sanctions imposed: Momen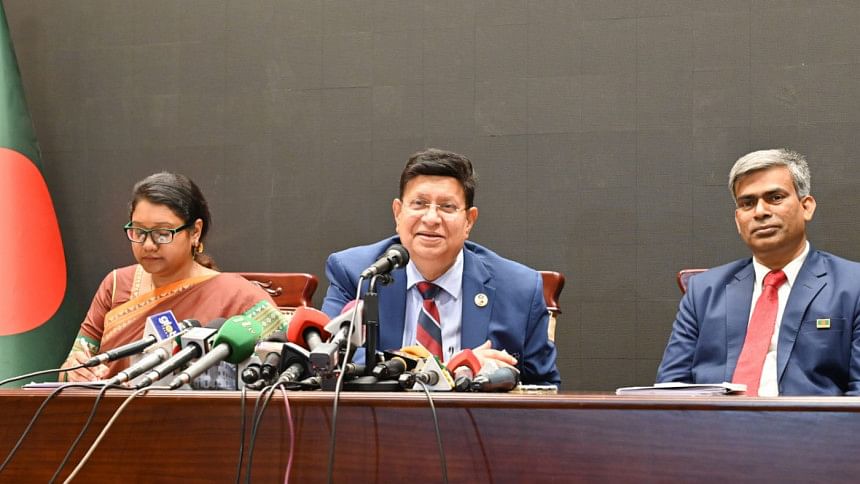 Foreign Minister AK Abdul Momen said today that it would be very unfortunate if there were any new sanctions.
"There is no reason for new sanction. I don't have any idea on it. It depends on individual countries," he told media at a briefing.
"We hope good sense will prevail," Momen told reporters at a briefing at the Ministry of Foreign Affairs organised to inform media about Prime Minister Sheikh Hasina's Qatar visit beginning this afternoon.
The minister made the comment on the daily Kalbela's report yesterday saying the US is going to impose new sanctions on the officials and politicians for violating human rights, democracy, and engaging in corruption.
"It was very strange and surprising. No reference [source] is mentioned [in the Kalbela report]," Momen said.
He said recently, US Deputy Assistant Secretary Afreen Akhter visited Bangladesh and spoke very well of the country.
Momen said during the Prime Minister's visit to Qatar, Bangladesh will want LNG from Qatar on quota-basis. It is already a major oil exporting country for Bangladesh and as there is energy supply deficit in the wake of Russia-Ukraine war, Dhaka will seek more energy.
There might not be any agreement signed during the visit, but the discussion on LNG import will be advanced, he said.