Want to make every citizen's life meaningful: PM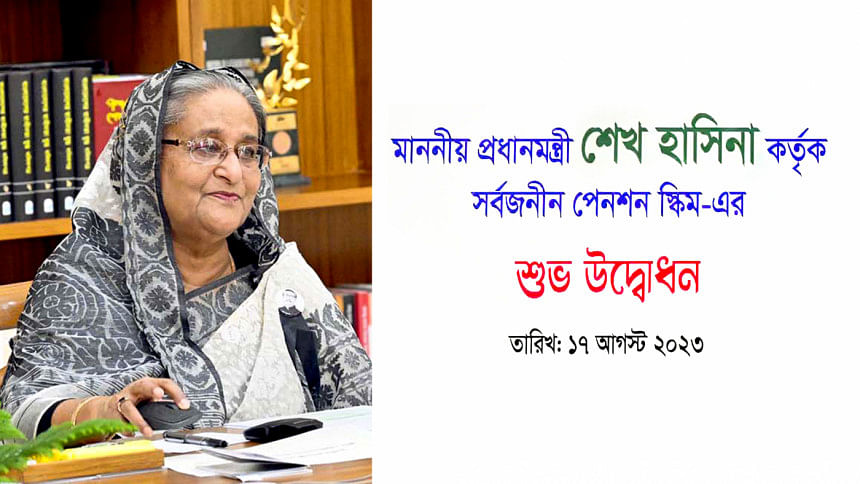 Prime Minister Sheikh Hasina today urged the people to keep their trust and confidence in her government as she wants to make the life of the country's every citizen meaningful.
"I want to make the life of everyone meaningful and improve their living standard by completing the unfinished tasks of my father," she said while rolling out the much-anticipated Universal Pension Scheme.
The premier opened the pension scheme by joining a virtual function from Gono Bhaban. The participants and beneficiaries were connected from three districts –Gopalganj, Bagerhat and Rangpur-- and the Bangladesh Consulate in Jeddah, Saudi Arabia.
The universal pension scheme was introduced aiming to bring all citizens of the country aged above 18 under pension coverage.
Hasina said Father of the Nation Bangabandhu Sheikh Mujibur Rahman transformed a war-ravaged country into a least developed country and now, Bangladesh gained the status of a developing country following his footsteps.
"In Sha Allah, Bangladesh will be transformed from a developing to a developed country," she said.
The PM said the people's trust, confidence and affection are the sources of her strength. "So, keep this trust and confidence. I want it from you," she said.
She said Bangladesh had to face many blows –the Covid-19 pandemic, the brunt of the Ukraine war, economic sanctions and counter-sanctions and worldwide high inflation, as well as arson violence.
"Since the people are with us, Bangladesh is moving forward braving everything –natural calamities, pandemic and manmade disasters," she said.
Describing the universal pension scheme as an inclusive programme, she said her government has been able to bring even the grassroots and disadvantaged people under their development plans.
The PM said the inaugural day of universal pension is really a very significant day for Bangladesh. "The day will remain written in the golden letters in the history of Bangladesh," she said.
Under the universal pension scheme, four different packages -- Pragati, Surokkha, Samata and Prabashi -- out of a total of six planned ones were initially introduced to ensure a lifetime pension facility for the participant citizens.