Muhith makes yet another correction to budget proposal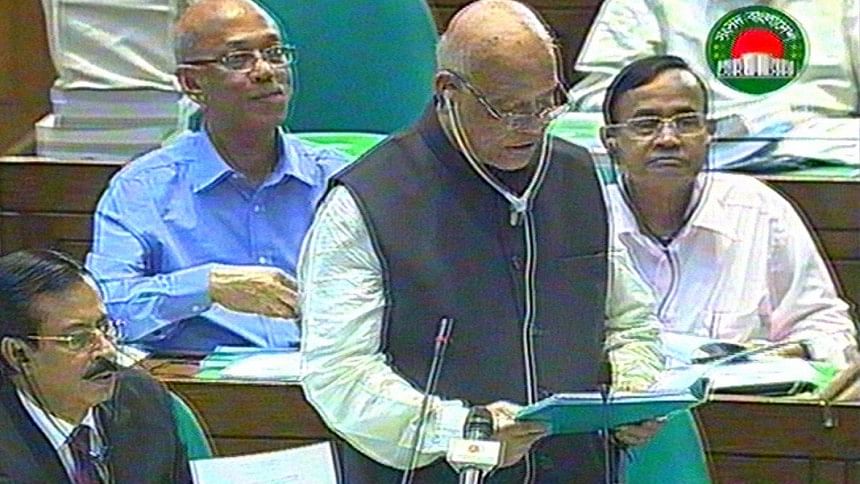 Finance Minister AMA Muhith today came up with another correction to the proposed budget proposal, admitting that such mistakes are creating problems and instability in the market.
Taking floor in the parliament, the minister said it was mentioned in the budget proposal that two percent "source tax" will be imposed for importing edible oil (raw and refined), rice, dried chilli, oil seed, broken rice, sugar (raw and refined) and wheat.
"Let me correct it that there will be no source tax on those imported products," Muhith said.
The minister also said at present source tax on those products is three percent and the government reduced the rate to two percent in the proposed budget.
Muhith thanked an MP who brought this issue before his attention recently.
Earlier, on June 8, Muhith corrected the increase of import duty on raw and refined sugar.
In the budget document, it was proposed to increase the import duty on raw sugar from Tk 2,000 to Tk 4,000 while on refined sugar to Tk 8,000 from Tk 4,500. It also mentioned that the new rate will be implemented from August 1.
"We considered various proposals, but did not change it, so the previous rate will remain unchanged," the Finance Minister said.