Visit to Maldives: PM to push for regularising undocumented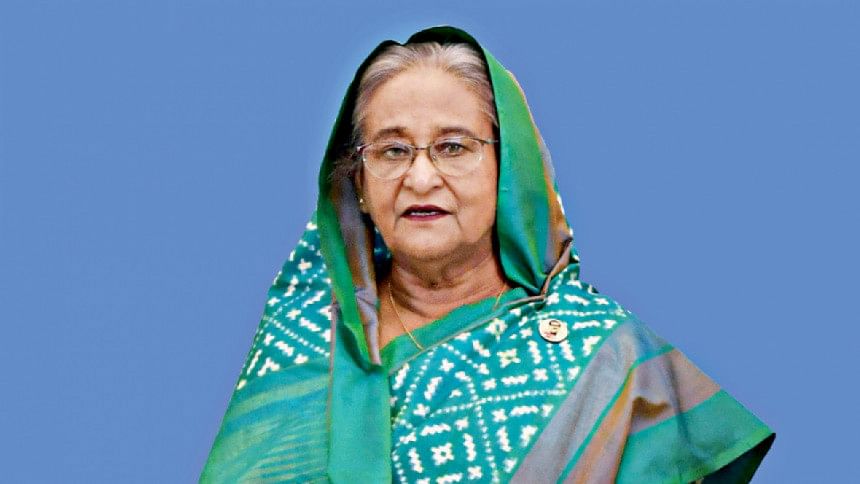 Bangladesh is deepening its ties with the Maldives, a small South Asian island nation, as part of its greater objective of regional integration in South Asia in the areas of trade, connectivity, migration and tourism.
Prime Minister Sheikh Hasina will be visiting the Maldives on December 22-23 when she will focus on regularising nearly 50,000 of the total 100,000 Bangladeshi workers, fresh recruitment and also offer training and education facilities for the Maldivians in Bangladesh.
Maldives President Ibrahim Mohamed Solih, during his visit to Dhaka in March, extended the invitation to Hasina.
The PM will hold a bilateral meeting with Maldives President at the Presidential Palace on December 23. A few agreements, including one for prisoner transfer, are likely to be signed, said Foreign Minister AK Abdul Momen at the Foreign Service Academy yesterday.
During her visit, 13 armoured vehicles from the Bangladesh Army will also be handed over to the Maldives Defence department as a token of friendship.
Dhaka and Male signed four MoUs on trade, tourism, fisheries, and health in March, while in February, they signed two MoUs -- one on the training of foreign service officials and another on human resources recruitment.
In November, Maldives Vice President visited Bangladesh and shortly after that, the first foreign office consultation between the two countries was held in Male.
Private airliner US-Bangla began its direct flight between Dhaka and Male in November this year.
Officials said Bangladesh, which is graduating from the LDC by 2026 and crosses the 50 years of independence, seeks stronger relations with the regional countries for boosting trade and connectivity.
The economically advanced country of South Asia has planned more resorts, which can create job opportunities for Bangladeshis, said Mashfee Binte Shams, secretary (east) at the foreign ministry.
After the pandemic, the Maldives is focusing on improving their health systems and want specialist doctors and nurses from Bangladesh, she said.
Bangladesh High Commissioner to the Maldives Rear Admiral Mohammad Nazmul Hassan said the country mostly imports its food and a whole lot of other essentials.
Present trade between the two countries is only about $7 million -- Bangladesh importing from Maldives worth $3 million and exporting to Maldives worth about $4 million.
"Bangladesh's export to the Maldives could be increased to a great extent. The export items could be vegetables, processed food, ceramics, leather goods, RMG, jute products, pharmaceutical products," he said.
"Presently, transport cost is high because our products need to be exported via Singapore or Colombo ports," Nazmul Hassan said, adding that a direct shipping line could be very helpful towards this end.
Bangladesh's exports to the Maldives is now only focusing on Bangladeshis there, though the Maldives imports food, beef and other essentials mostly from other countries, including Egypt.
"So, if we can supply products at an affordable price, Maldivians will be more than happy," he said.