US taking in Rohingyas from Bangladesh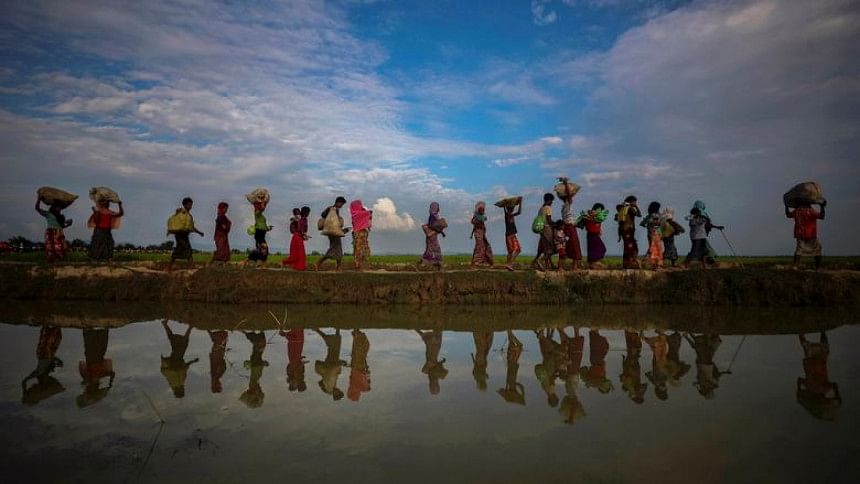 Under a programme, vulnerable Rohingyas from the refugee camps of Bangladesh are being resettled in the US.
 The US has launched the resettlement programme for Rohingyas in collaboration with the Bangladesh government and UN Refugee Agency.
Vulnerable Rohingyas are those who are facing different kinds of threats, like security. 
US Department of State made the announcement in a statement yesterday, a week after US Assistant Secretary of the US Bureau of Population, Refugees and Migration Julieta Valls Noyes ended a five-day visit to Bangladesh.
She visited the Rohingya camps in Cox's Bazar and Bhashan Char, and held meetings with government officials, UN and other aid agencies.
During her visit, Noyes said the US would scale up Rohingya resettlement to the US but did not mention any specific figures.
On December 8, the day after she left Dhaka, at least 24 Rohingyas left for the US. They were among the 62 vulnerable Rohingyas identified.
According to officials, the UNHCR identifies vulnerable Rohingyas first and then law enforcers verify their identities before the foreign ministry issues exit passes, which are used as travel documents overseas.
US Department of State said the resettlement programme will be part of the global US Refugee Admissions Program.
The country has so far provided more than $1.9 billion in humanitarian assistance for Rohingya refugees in Bangladesh and the region.
While Bangladesh government appreciates the US financial support for the Rohingyas and the political support for holding Myanmar accountable, officials said resettlement of a small number of Rohingyas will not help Bangladesh much.
"If the US and other developed countries can take a few lakh Rohingyas, it would really be effective," said a foreign ministry official.