Thousands walk on Padma bridge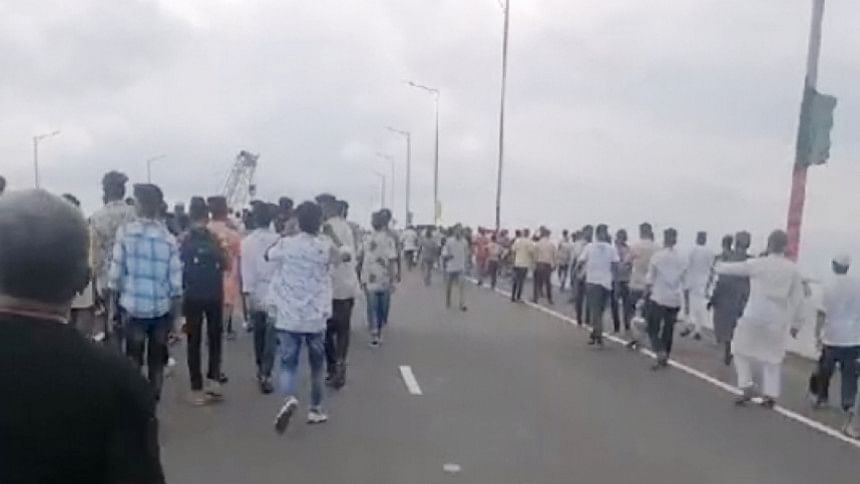 After Padma Bridge was inaugurated today (June 25, 2022) by Prime Minister Sheikh Hasina, thousands of people headed to the bridge and walked on the long-cherished mega structure.
Padma Bridge will open to traffic from 6am tomorrow. But people are being allowed to walk on the bridge for the first time today.
Thousands of people got upon the viaduct of the bridge. However, they were returned before they could get to the main bridge.
As a result, chaos has been created on the bridge. It became difficult for law enforcers to handle the crowd on the bridge.
Babu Das, coming from Jashore, told The Daily Star, "I came here to visit a relative's house. So, I along with my granddaughter came to visit the Padma Bridge. It used to bevery difficult for us to cross the Padma. It won't be that difficult anymore from now on."
Abdus Sattar (60), a resident of Sreenagar in Munshiganj who was visiting the bridge, said, "We are locals of this area. I used to see how difficult it was for commuters to cross the mighty Padma river. Their sufferings have come to end, I hope."