Beef up vigilance on Padma Bridge, project authorities say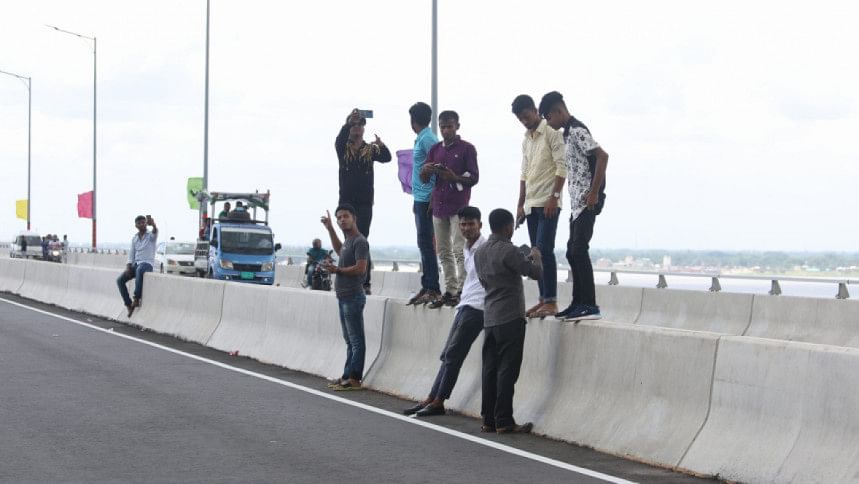 Authorities of Padma Bridge project has asked the engineering support and safety team (RSST) to beef up vigilance on the upper deck of the Padma Bridge and on both sides.
Project Director Shafiqul Islam today told the Daily Star that he sent a letter to the chief coordinator of RSST in this regard.
Bangladesh Army is providing the engineering support and safety service for the project.
In his letter, Shafiqul said some users of the bridge are stealing and damaging important goods or equipment on the bridge deck soon after it was opened to public early today, even though getting down from vehicle on the bridge is completely prohibited.
Some of them are even damaging equipment after entering the Mawa and Zajira end of the bridge, he wrote.
"We have given the letter considering many reasons. People are walking on the bridge which may also cause accidents," he said.
The development comes at a time when Criminal Investigation Department today arrested a youth who was seen removing nuts and bolts from the railing of Padma Bridge in a viral TikTok video.
Prime Minister Sheikh Hasina inaugurated the long-cherished bridge yesterday, ending the long wait for direct communication between the capital and the southwestern districts.
The authorities opened the bridge for traffic today. But many people were seen walking on the bridge and taking photos there today.