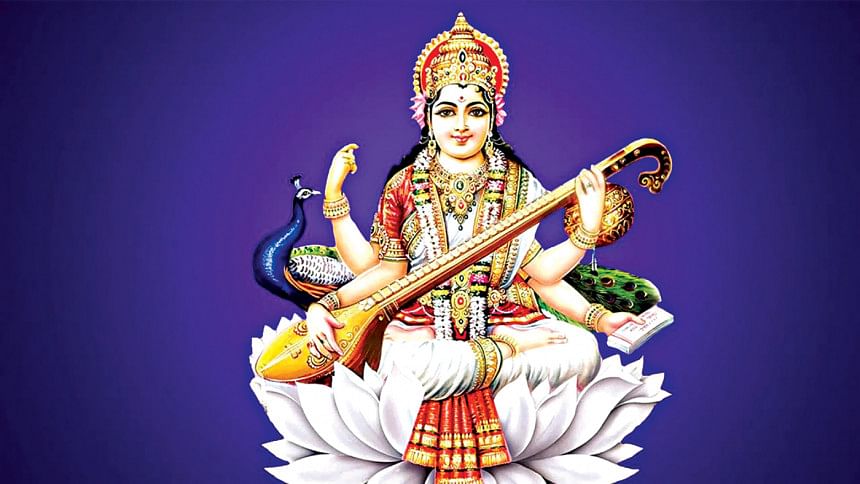 The Hindu community is set to celebrate Saraswati Puja today with enthusiasm and religious fervour by worshipping the goddess of knowledge, music, art and culture across the country.
President M Abdul Hamid and Prime Minister Sheikh Hasina, in separate messages, greeted the members of the community on the occasion.
According to the Hindu faith, the goddess Saraswati represents power, creativity and inspiration and presents herself when the weather is pleasant and nature is in its full grandeur.
The rituals of Saraswati Puja will begin in the morning at temples, educational institutions and houses. Devotees will offer homage to the goddess by praying, distributing prashad among other rituals.
The students in particular seek the blessings of the goddess Saraswati in their pursuit of knowledge, art, music and culture.
On the day of Saraswati Puja, according to tradition,  children are introduced to education and learning in a ritual called "Hatekhori".
Puja will be arranged in temples across the capital including Ram Krishna Mission, Siddheswari temple, Ramna Kali Mandir and Maa Anandamayi Ashram.
The most decorative and gorgeous celebration of Saraswati Puja is usually arranged on the premises of Jagannath Hall of Dhaka University, where a huge number of people of all religions join the celebration.