Regularisation of workers: Greece to open up scope for Bangladeshis mid-Sept
15,000 undocumented workers could avail themselves of the opportunity, says Bangladesh embassy in Athens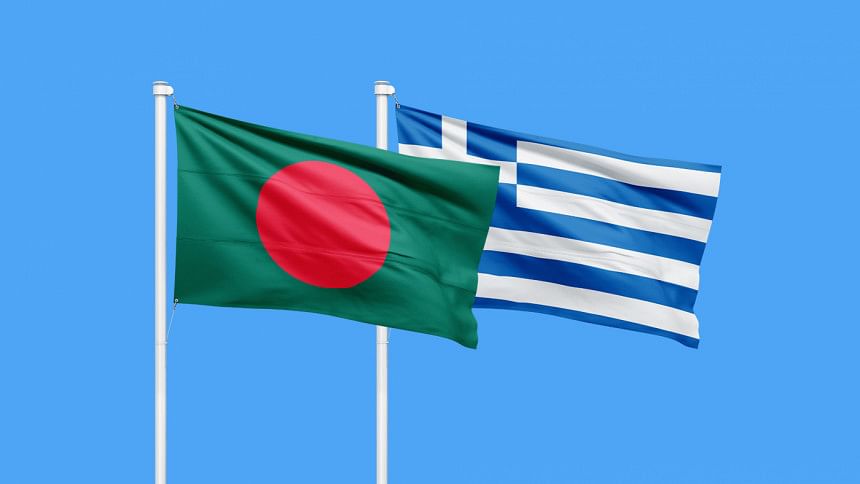 The Greek government is likely to start regularising undocumented Bangladeshi migrants from mid-September, according to the Bangladesh embassy in Athens.
To grab this opportunity, undocumented Bangladeshis who entered the European country before February this year have to get registered with the Bangladesh mission first, Bishwagith Kumer Paul, first secretary (labour welfare wing) at the embassy, told The Daily Star yesterday.
An estimated 15,000 undocumented Bangladeshi migrants are expected to avail themselves of this opportunity.
About 28,000 Bangladeshis currently live in Greece.
The Bangladesh mission is expecting that the regularisation process will be discussed in the Greek cabinet and a "ministerial decision" in this regard will be announced before September 15, Ashud Ahmed, Bangladesh ambassador in Greece, said while addressing an event in Athens on Thursday, according to a Facebook post by the embassy.
The mission will soon publish a gazette detailing the rules of the regularisation process, the envoy said.
The regularisation will be done in line with the Memorandum of Understanding (MoU) between the two countries, signed in February this year in Dhaka.
According to mission sources, many Bangladeshi migrant workers in Greece are exploited by trafficking rackets due to their irregular status.
Undocumented Bangladeshi workers, especially those employed in the agriculture sector in Western Greece, receive wages less than the European country's minimum monthly wage of €713, the sources added.
To address this problem and also to curb illegal migration, Bangladesh and Greece signed the MoU, a first of its kind between Bangladesh and an EU country.
Under the deal, Greece will also recruit 4,000 fresh Bangladeshi workers each year for the agriculture sector.
European countries, especially EU member states, are sought-after destinations for many Bangladeshi youths mainly because of their strong economic conditions.
To fulfil their dream, many Bangladeshis take risky illegal migration routes, including the Mediterranean Sea, after paying hefty amounts to traffickers.
In his statement, Ambassador Ashud said the mission has started registering names of undocumented Bangladeshis for regularisation and already more than 100 names have been recorded.
The names will be forwarded to the Greek authorities who will open an online platform for submission of applications and other necessary documents by Bangladeshi expatriates, he added.
The expatriates will also have to pay €91 each through online banking for processing and issuance of residence card.
Once the applications are submitted properly, the workers will receive "temporary residence permit" via emails, which would enable them to live and work in Greece legally.
Later, upon scrutiny and approval of the applications by the Greek authorities, the migrants will be provided with "residence card" for five years, which will be renewable.