Public Universities: Racked by ragging
UGC yet to formulate any policy to stop the menace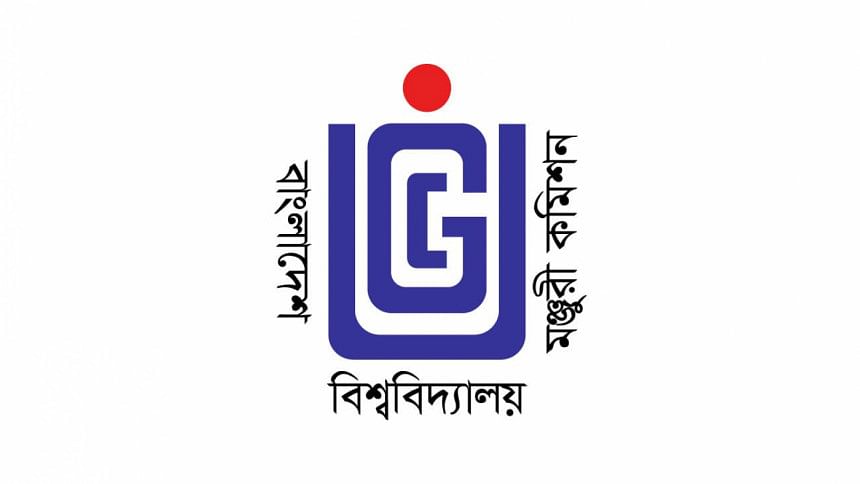 In the absence of a policy to act as a deterrent, ragging goes on unchecked at some public universities, as the authorities concerned seem indifferent to the need for curbing the menace.
"Ragging" is a term used for the so-called "initiation ritual" practised at higher educational institutions. It involves psychological and physical torture -- abuse, humiliation and harassment -- of freshers or juniors by senior students, and takes a heavy toll on the victims.
Academics and rights activists have long been calling for an anti-ragging policy for the universities with a clear definition of the word "ragging" and strict punishment for the offenders. This will help the university authorities to act quickly in case of such incidents.
However, the University Grants Commission (UGC) is yet to formulate any such policy. As a result, offenders, mostly from pro-ruling party student body Chhatra League, continue to rag freshers at different campuses.
The UGC is the apex body of all the affiliated public, private and international universities in Bangladesh. It is meant to ensure the quality of higher education throughout the country.
Taking advantage of seat crises at halls, university BCL activists "arrange" seats for freshers at "gono rooms", where they rag the entrants. According to students and teachers, the offenders do the same thing in the "guest rooms".
Gono rooms are run by the pro-ruling party student body to accommodate mostly freshers who could not get a seat at the hall. As a result, 30-35 students are crammed together in a room big enough for only eight people.
Meanwhile, the guest room is officially meant to be a waiting room for visitors. However, at various public universities, BCL activists have been forcing freshers to come to the respective guest rooms, where seniors "teach the juniors how to honour them, and where their places at the dining hall or TV room are".
In many cases, those who would fail to follow their diktats or are absent at political programmes, are punished in the guest room.
Mohammad Tanzimuddin Khan, professor of international relations at Dhaka University, said the issues of seat crisis and violence, bullying, ragging, sexual harassment, and other crimes by pro-ruling party student bodies on campuses are all linked.
"As the hall authorities do not play their due roles, students don't get seats [at halls] based on needs or even merit. As a result, they [freshers] become hostage to the whims of the pro-ruling party student body."
According to the UGC, 55 percent of the students at Dhaka University do not have access to hall facilities due to seat crisis. The situation is the same for 76 percent of the students at Islamic university, 78 percent at Shahjalal University (SUST), and 68 percent at Hajee Mohammad Danesh Science and Technology University (HSTU).
In all these four universities, freshers have had to face ragging even recently.
The issue of ragging came back to the fore after Phulpori Khatun, a first-year student, was tortured by some BCL leaders and activists at the Deshratna Sheikh Hasina Hall at Islamic University.
Phulpori on February 14 alleged that BCL leaders, including Sanjida Chowdhury and Tabassum Islam, tortured her on the night of February 12 for staying at the hall without their "permission".
This is no isolated incident.
On January 26, a first-year non-residential student of DU's Bijoy Ekattor Hall was physically tortured for being absent at BCL's guest room meeting.
Following a written complaint by the victim, Akhtarul Islam, the hall authorities suspended three students from the dormitory for their involvement in the incident.
Riyad Hasan, a fresher at the architecture department, left HSTU on February 22, two weeks after submitting a written complaint to the university administration about being ragged.
Just two days before that, some seniors of the business administration department of SUST ragged around 10 to 13 freshers at Syed Mujtaba Ali Hall.
One of the victims filed a complaint before leaving the campus the next day. The SUST authorities suspended five students on February 22 in this regard.
Prof Kamal Uddin, chairman of the psychology department at DU, says, "Disrespecting or humiliating a person in the name of 'teaching manners' is obviously ragging."
BCL Central Committee General Secretary Sheikh Wali Asif Enan claimed such activities do not take place at the guest room. "Seniors and juniors interact and discuss cultural issues there."
"We usually take punitive action against activists found guilty of ragging," he said, adding that Chhatra League has been conducting anti-ragging campaigns at all campuses.
Educationists said ragging often leads to devastating consequences that include trouble concentrating on studies and absenteeism.
Kamal Uddin Ahmed Chowdhury, a professor of DU's clinical psychology department, said, "Ragging can lead to trauma, which can have long-term effects. A victim of ragging may have severe levels of anxiety as well as post-traumatic stress disorder."
He added that victims of ragging usually fail to cope with the trauma and sometimes end up giving up on their academic life.
Nur Khan Liton, executive director of Ain o Salish Kendra, said an anti-ragging  policy should be formulated after holding discussions with students and must be implemented strictly.
Contacted, UGC Secretary Ferdous Zaman said, "The government is working to formulate an anti-ragging policy for all educational institutions. We have a plan to formulate a central policy for all higher educational [institutions] so that innocent students do not face any form of harassment."
He added that letters were sent several times to the universities, asking them to take measures to stop ragging in their institutions.
As ragging has been a long-standing problem across the world, albeit in different names, the UGC of India in 2009 launched a toll-free anti-ragging helpline to help curb the menace.