In pictures: The areas still submerged in Dhaka after yesterday's heavy rain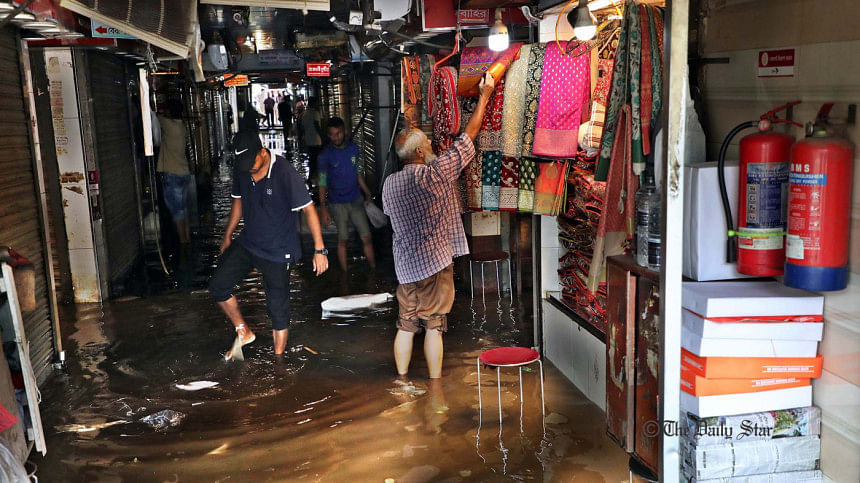 Following last night's heavy rain, several areas in Dhaka including Nilkhet, Bangshal, Mokimbazar and Chankharpool are still inundated as of today.
Even several markets -- New Market, Hawkers Market, and Chadni Chawk in the capital -- were submerged after the incessant rain.
The Bangladesh Meteorological Department recorded 113mm of rain from 6:00pm to 12:00 midnight yesterday, said Omar Faruq, a meteorologist.
Here is a glimpse of the flooded areas in the Dhaka city.