Pay Tk 12cr tax on gifts to 3 charitable trusts
HC asks Yunus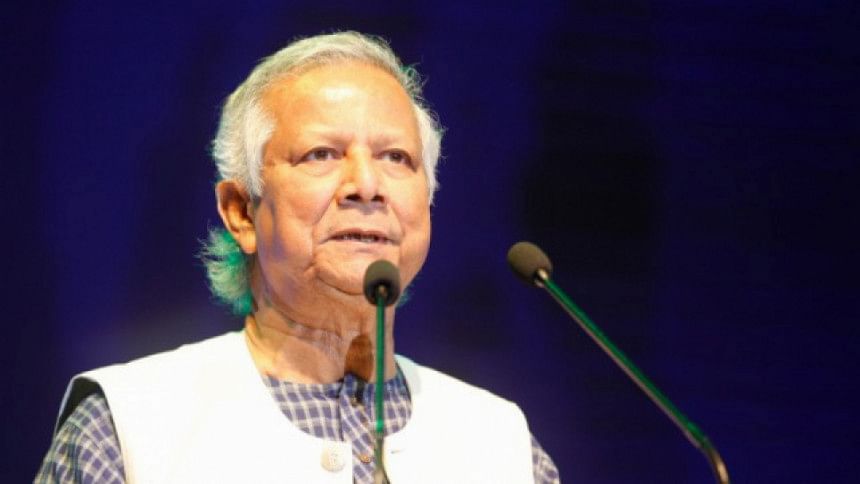 The High Court yesterday said Nobel Laureate Prof Muham-mad Yunus will have to pay Tk 12 crore as tax on the money he gifted to his three charitable trusts.
The bench of Justice Muhammad Khurshid Alam Sarkar and Justice Sardar Md Rashed Jahangir gave the verdict after dismissing three applications filed by Yunus challenging the tax liability imposed on the money gifted by him to the trusts.
Details of the verdict could not be known as its full text has not been released yet.
According to the case documents, Yunus donated Tk 76.73 crore to three trusts -- "Professor Muhammad Yunus Trust", "Yunus Family Trust" and "Yunus Centre" -- in the tax years 2011-2012 and 2013-2014.
The commissioner of taxes imposed a "gift tax" worth Tk 15.4 crore on the donated money.
 Yunus filed appeals with the Tax Appellate Tribunal challenging the imposition of taxes on the donated money. However, the Tax Appellate Tribunal upheld the decision of the Deputy Commissioner of Taxes (DCT). Before filling the appeals, he deposited over Tk 3 crore to the tax office.
After hearing the applications, the HC on April 2, 2015 stayed the operation of the government notifications issued for realising the demanded tax. Recently the attorney general's office took an initiative for holding hearing on the applications.
Accordingly, the HC held hearing on the matters yesterday.