No assemblies, processions on court premises, SC asks lawyers
Tells them to strictly follow 2005 directives in this regard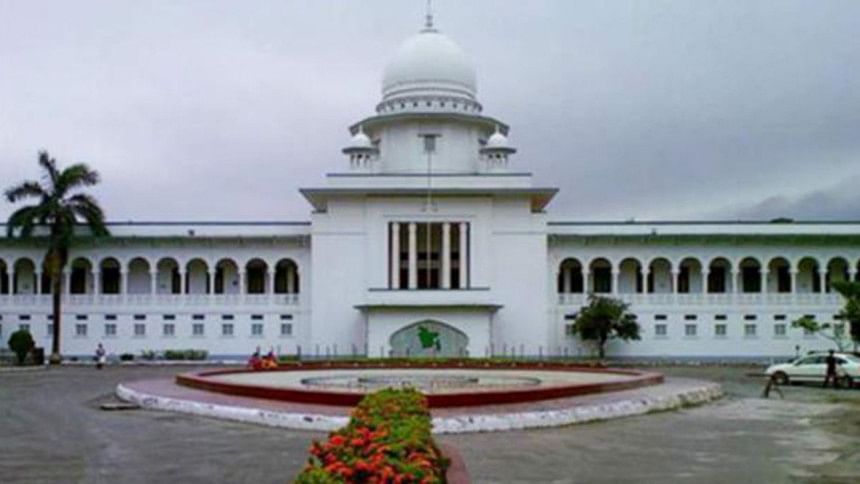 The Appellate Division of the Supreme Court today asked the lawyers to strictly follow the High Court directives that in 2005 prohibited them from holding assemblies and bringing out processions on the court premises across the country.
A bench of the Appellate Division headed by Chief Justice Hasan Foez Siddique passed the order when SC lawyer Nahid Sultana Juthi appealed to the court to hold hearing on a contempt of court petition against seven pro-BNP lawyers.
The apex court fixed October 19 for hearing of the petition.
Yesterday, Md Nazmul Huda, a lawyer of the SC, filed the contempt of court petition with the Appellate Division against seven pro-BNP lawyers for making "slanderous, derogatory and contemptuous" comments about two apex court judges at a press conference at a press conference held in the Supreme Court Bar Association (SCBA) premises on August 27.
Nazmul submitted the petition through his lawyer Nahid Sultana to the apex court appealing to it to draw contempt of court proceedings against the seven lawyers and to punish them for their comments about the two SC judges.
The seven pro-BNP lawyers, against whom the petition was filed are: Md Kayser Kamal, Abdul Jamil Mohammad Ali, Fahima Nasrin, Md Abdul Jabbar Bhuiyan, Md Ruhul Quddus Kazal, Mohammad Mahbubur Rahman Khan and Gazi Kamrul Islam Sajal.
According to the contempt of court petition, the seven pro-BNP lawyers at the press conference demanded that the two SC judges be kept away from discharging judicial functions and if not, they would enforce a new programme after 48 hours demanding resignation of the judges.
The BNP-backed lawyers have been placing their demands as the two SC judges reportedly said "they are oath-bound politicians" while speaking to a discussion organised by the SC on August 15.