Media workers bill: There's room for revision
Says info minister, promises to talk to journos, media outlet owners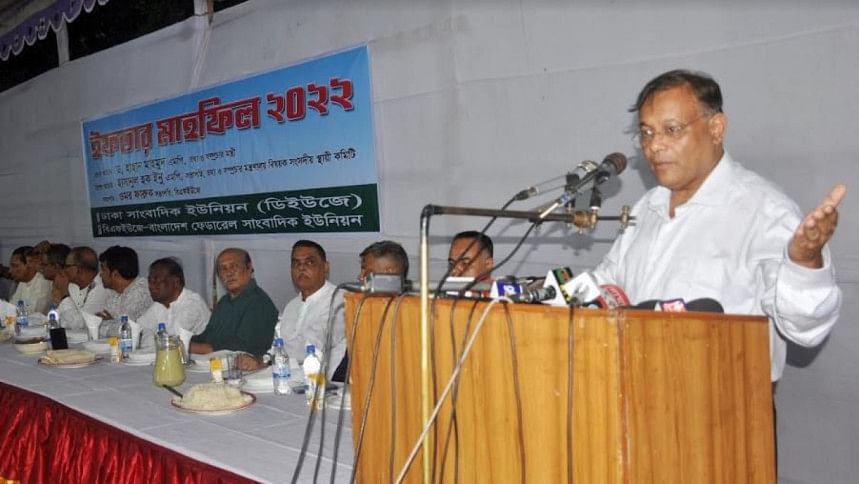 Information Minister Hasan Mahmud yesterday said he will sit with journalist union leaders and owners of media houses because there is room for revising the Mass Media Employees (Services Conditions) Bill 2022.
"I'm told that journalist unions will submit a written proposal for revising some sections of the proposed bill. We'll then talk with the owners because they will be the ones implementing it," he told reporters at his office.
The parliamentary committee will look into it afterwards, a press release quoted him as saying.
He also said that statements from different organisations on the proposed bill were damaging "the congenial atmosphere".
"Is it necessary to issue statements after we have agreed to revise the act?" he asked.
Hasan Mahmud said the initiative of formulating the act was taken amid demands from journalists.
The bill was placed before parliament after the vetting from the law ministry and cabinet's approval.
The parliamentary committee is now examining how the interest of journalists can be protected.
If the act is passed, journalists won't be dismissed from jobs any moment or hired without an appointment letter, he said, adding that the owners will have to pay salaries, allowances and gratuities.
The act will empower journalists to take legal steps for illegal dismissals, he said, a section of owners do not want an act for the protection of journalists.