Mayor does a first-hand inspection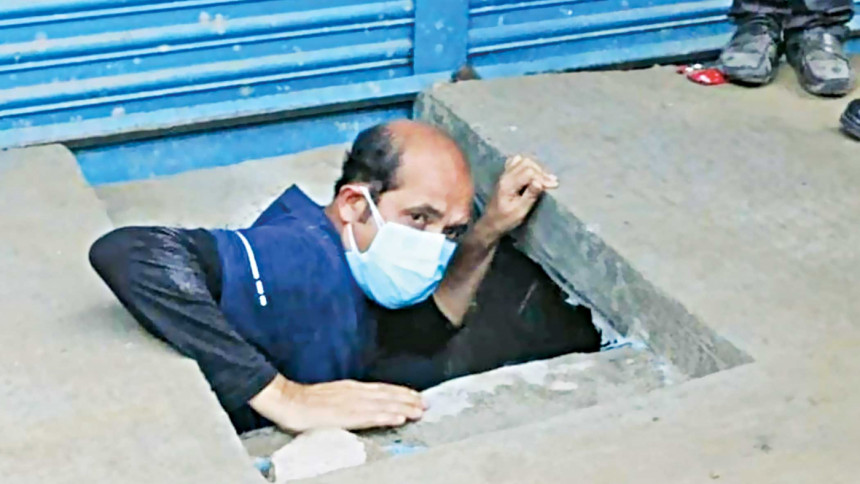 Dhaka North City Corporation (DNCC) Mayor Md Atiqul Islam went inside some newly built drains yesterday to inspect the construction work.
In photos posted on DNCC's Facebook page, Mayor Atiqul was seen observing the quality of work in the capital's Bosila area around 3:00pm.
The post said, "Public money is used to fund urban development projects. It is the responsibility of the people's representative to ensure that the general public receive maximum benefits."
DNCC has been working to recover 2.5 km-long Lautola canal since January 23, and the mayor visited the area as part of it.
Over 50 structures, including some multi-storey buildings and a truck terminal, have been constructed on the Lautola canal, according to DNCC officials.
As part of the drive, Dhaka North City Corporation has already demolished some multi-storey buildings, under-construction markets and a truck terminal.
The city corporation is also working on excavating the canal to restore its water flow, they added.
Earlier, Atiqul also said they will not serve any notice to owners of illegal structures before demolishing them.
"The width and length which are required for the canal have not been ensured as grabbers filled up the canal and constructed structures on it," he said.