Matarbari Power Plant Project: Cost goes up 44pc with channel expansion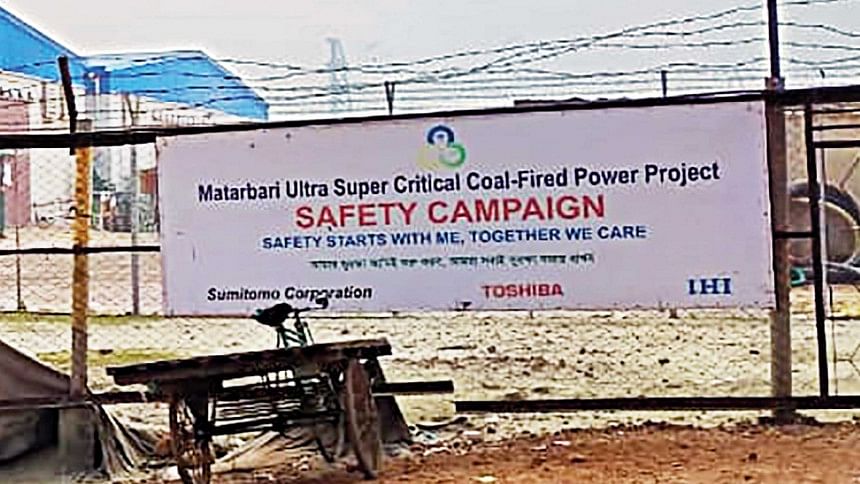 The outlay for Matarbari coal-fired power plant, one of the mega-projects of the government, is set to increase by 44.1 percent to Tk 51,854.9 crore following the decision to expand the channel to bring in coal.
As per the original plan, the channel was supposed to be 3km-long, 250 metres wide and 15 metres deep.
Now, the project consulting agency -- a consortium of Japan's Nippon Koei and Tepsco, Germany's Fichtner and Australia's SMEC -- has advised the channel be usable for deep-sea vessels deep sea port.
As a result, the channel will now be 14.3 km long, 350 m wide and 18.5 m deep.
This will cost about Tk 14,327 crore and an additional three years, according to the revised proposal, which will be placed at tomorrow's Executive Committee of National Economic Council meeting.
Japan International Cooperation Agency would largely be footing the additional cost of Tk 15,870.4 crore to take the donor agency's total commitment to the project to Tk 43,921 crore, up 51.8 percent from the original plan.
The additional expenditure will be for beefed-up security for employees, consultants' fee as the implementing period of the project has now been extended, and the increase in value-added tax for the imported products, among others.
The project, which started in July 2014, will now wrap up in December 2026 instead of June 2023, meaning there would be an additional consultancy fee of Tk 327.8 crore.
According to the new guidelines of the National Board of Revenue, the VAT has been increased, as a result of which the expenditure will rise to Tk 5,186 crore from Tk 3,020 crore, the proposal said.
At present, the project, a 1,200 megawatt power plant in Cox's Bazar's Maheshkahli using the ultra-super-critical technology, is 44.5 percent complete, according to the documents.