Main Eid-ul-Azha jamaat at National Eidgah if weather allows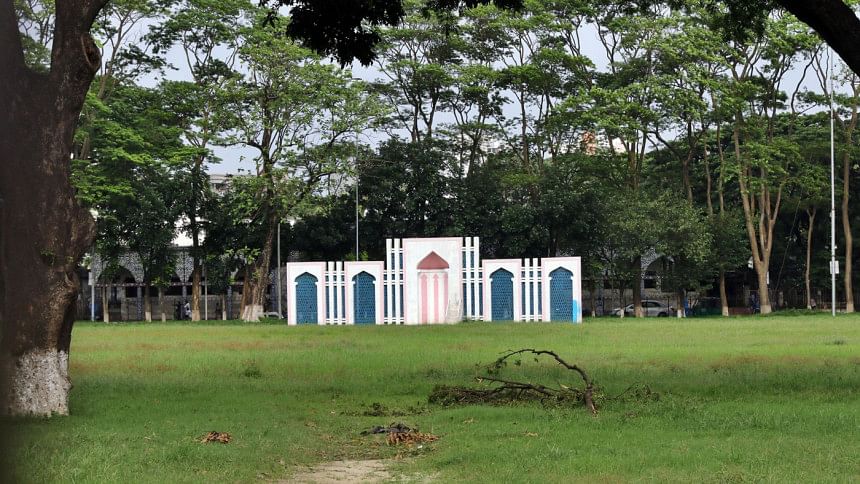 The main congregation of Eid-ul-Azha will be held at 8am on Eid day at the National Eidgah in Dhaka if the weather remains favourable.
In case of inclement weather or any other unavoidable reason, the main Eid-ul-Azha congregation will be held at 8:30 am at Baitul Mukarram National Mosque.
The decision was taken at an inter-ministerial meeting in Ministry of Religious Affairs today (June 19, 2022) to determine the government's programme for the upcoming Eid-ul-Azha celebrations.
State Minister for Religious Affairs, Md Faridul Haque Khan, presided over the meeting.
During the meeting, various decisions were taken for the celebration of the Eid-ul-Azha in a joyous atmosphere with due dignity, solemnity and enthusiasm.
On this occasion, special measures will be taken to maintain law and order situation in the country.