Essentials at low cost for 1cr families: Govt to buy lentils, sugar, oil from local market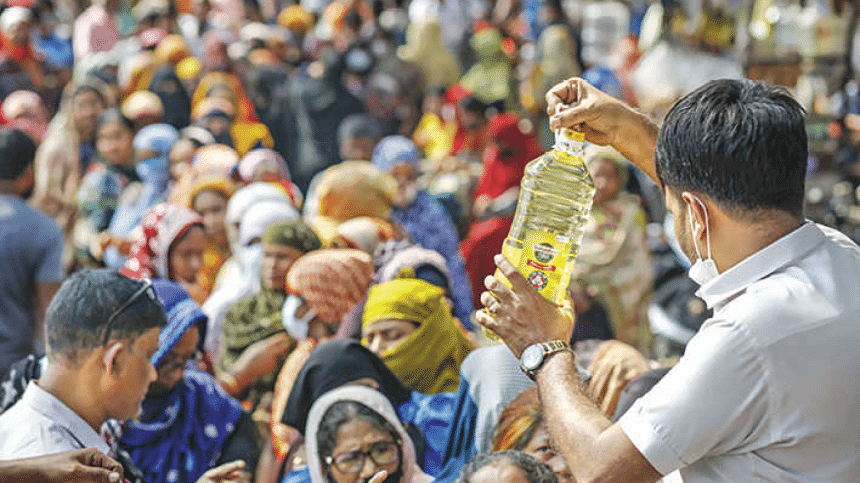 The government plans to purchase lentils ("moshur dal"), sugar, and edible oil from the local market in order to provide essentials to one crore families at low prices before Eid-ul-Azha.
To that end, the Cabinet Committee on Public Procurement today approved a proposal to buy 13,500 tonnes of lentils (Tk 117 per kg), 15,000 tonnes of sugar (Tk 81 per kg), and 1.92 crore litres of soybean oil (Tk 201 per litre).
Finance Minister AHM Mustafa Kamal presided over the meeting.
Additional Secretary of the Cabinet Division, Zillur Rahman Chowdhury, told reporters that the products would be sold at low prices to one crore families through "family card" before Eid.