It's Taqsem's territory
Where retirement no bar to holding top Wasa posts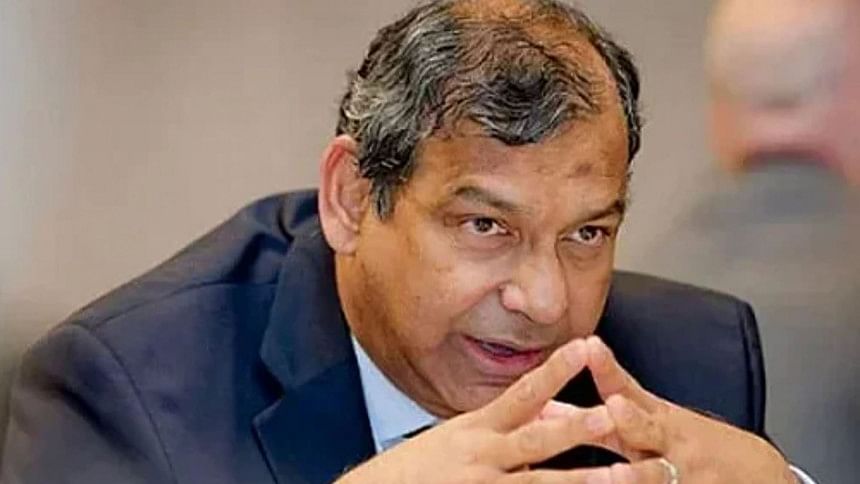 For years, Dhaka Wasa Managing Director Taqsem A Khan has been keeping two people close to him and at the top of the organisation even though they had retired in 2016.
To do so, he had them appointed to contractual jobs at the Water Supply and Sewerage Authority (Wasa) and had even invented posts for them there violating rules.
Since 2016, former Wasa chief engineers Abul Kashem and AKM Shahid Uddin have sometimes been appointed as consultants, advisers, directors and deputy managing directors.
"They are so trusted that whenever the MD goes abroad, either Kashem or Shahid is made acting MD," said an official of Wasa.
On Taqsem's recommendations, the then Wasa board appointed them as "directors", with each drawing Tk 1.5 lakh monthly salary, even though the post does not exist in the organisation, several board members told The Daily Star.
Taqsem told the board that the activities of Wasa would be hampered if they were not appointed. That's why the board approved it, said Prof Habibur Rahman, then chairman of Wasa.
The board approved them to be directors for two years at its 252ndmeeting on March 29, 2018.
In August that year, Local Government Division (LGD), Wasa's supervising authority, asked Wasa to cancel the appointments and stop paying them salaries and allowances since their appointments were "in violation of Dhaka Wasa Act-1996 and Dhaka Wasa Service Rule 2010".
In the Wasa organogram, there are four deputy managing directors under the managing director. Chief engineer, additional chief engineer and commercial managers work under the deputy managing directors while the 13-member board oversees from the top. It has no directors.
Not only was the LGD letter ignored, Taqsem extended Kashem and Shahid's contractual appointments several times since their first appointment as directors.
Even on March 31 this year, an order stated that Shahid's tenure as director (technical) has been extended for six months from April 4, 2022, as the appointment of managing director (operation and maintenance) was yet to be made.
Five months later, Shahid was made deputy managing director (operation and maintenance).
Former chief engineer Kashem was again made adviser to the MD.
Shahid said as he is competent, he got the appointment. "I was involved in mega projects while in Wasa, so Wasa needs my expertise."
Kashem could not be reached for comment. He was abroad.
Taqsem went to Denmark to attend a conference on September 18 for six days. He then took another six-week leave for medical treatment and visiting family members.
During this period, Shahid was made acting MD of Wasa.
Despite repeated attempts, Energy and Mineral Resource Secretary Mahbub Hossain, who was additional secretary to the LGD and a member of the Wasa board during the duo's appointment as directors, could not be reached for comments.
The Anti-Corruption Commission has recently begun an enquiry into various financial anomalies at Wasa during which the matter came to the fore.
An ACC deputy director also quizzed the duo on October 20.
On October 11, the Supreme Court upheld a High Court order that sought a report on the salaries, allowances, and others facilities provided to Taqsem over the last 13 years.