Hasina, Biden have candid conversation
Momen says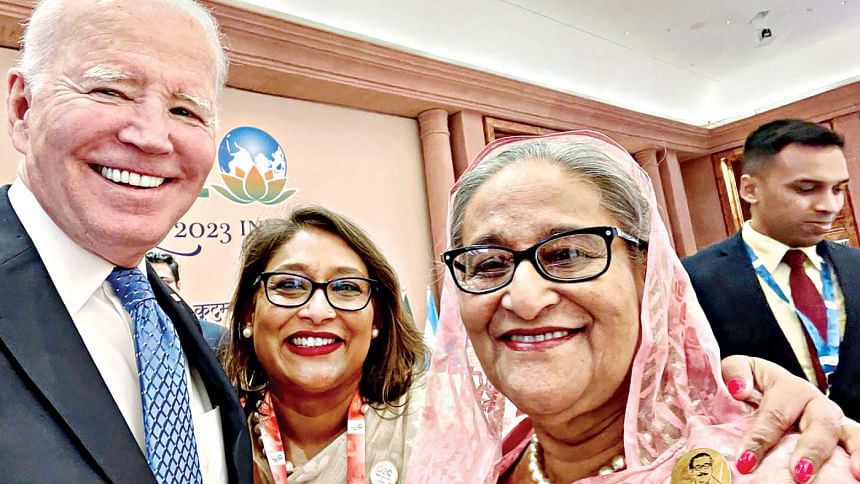 Prime Minister Sheikh Hasina and her daughter Saima Wazed had a candid conversation with US President Joe Biden in New Delhi yesterday.
Foreign Minister AK Abdul Momen told The Daily Star how they came across Biden.
"We were going out of the main exhibition hall. I found Secretary of State Antony Blinken walking slowly and Biden talking to a leader," Momen said, adding that he then approached Blinken and told him that Hasina would like to speak to Biden.
"Antony said, 'why not?'"
"The prime minister told Biden that the people of Bangladesh are her only thoughts. She would like to do everything for the welfare of the people," Momen said.
In response, Biden told her that he knows that she was working very well and made significant socio-economic progress.
"Our prime minister invited Biden to visit Bangladesh. Biden then asked 'what is the good time?'. She said December, January and February are our winter, which is like spring in the US. Biden then said he would find time for visiting Bangladesh."
Saima shared that she studied in the US and the work she is doing on autism. "Biden then asked her visit him in the US. Biden was pleasant and warm," Momen said.
Biden then took out his phone and took a selfie.