Ethical practice in recruitment a must
Speakers tell webinar on migration sector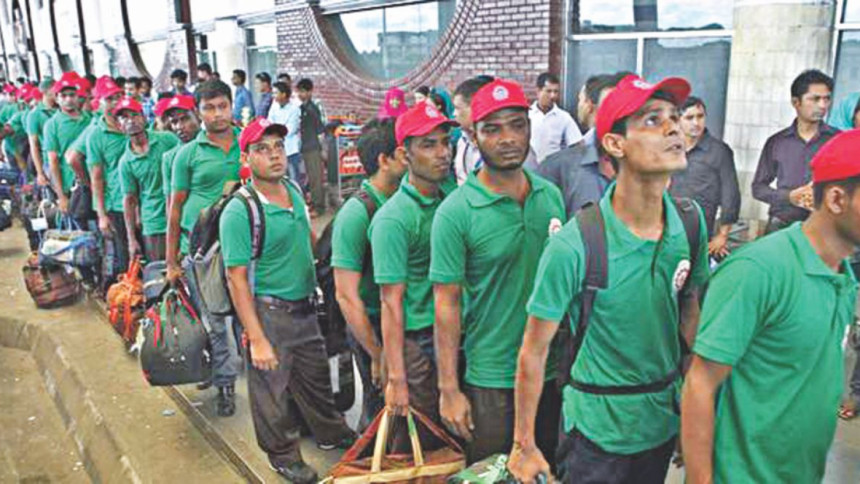 Providing migrant workers with job contracts can play a big role in holding unscrupulous employers accountable.
They said ensuring fair and ethical recruitment is a precondition for the migrants' wellbeing and emphasised that migration should be a matter of choice and not a necessity.
Bangladesh Civil Society for Migrants (BCSM) and Refugee and Migratory Movements Research Unit (RMMRU) organised the consultation on "Fair and Ethical Recruitment".
Shakirul Islam, chairperson of Ovibashi Karmi Unnayan Program (OKUP), said in their research they have found that more than 75 percent migrant workers were not provided with job contracts before departure.
Those who were provided with job contract did have little idea about its importance, what was written and what were the conditions, Shakirul said.
Providing migrant workers with job contracts can play a big role to hold unscrupulous employers accountable, he added.
"We must make sure that job contracts are given to the migrant workers," Shakirul said.
He also stressed on making the job contracts easily understandable for the migrant workers.
Speaking as the chief guest, Barrister Shameem Haider Patwary, chairperson of Bangladesh Parliamentarians' Caucus on Migration and Development, said, "We need a standard contract form".
He called for framing a code of conduct on ethical recruitment.
In his keynote presentation, BCSM Chair and RMMRU Executive Director Prof CR Abrar highlighted the need for regulating the middlemen or intermediaries and bringing an end to visa trading.
He suggested that ethical recruiters be recognised and provided incentives and the unscrupulous recruiters be blacklisted and penalised.
IOM Bangladesh Chief of Mission Giorgi Gigauri said exploitation of migrant workers begins at recruitment stage and hence ensuring ethical recruitment will go a long way in addressing their plights.
Shahidul Alam, director general of Bureau of Manpower, Employment and Training, emphasised on the need for addressing the social costs of migration.
Former secretary generals of Bangladesh Association of International Recruiting Agencies Ali Haider Chowdhury and Shameem Ahmed Chowdhury Noman, among others, spoke at the consultation.