Dhaka univ registered graduate polls ends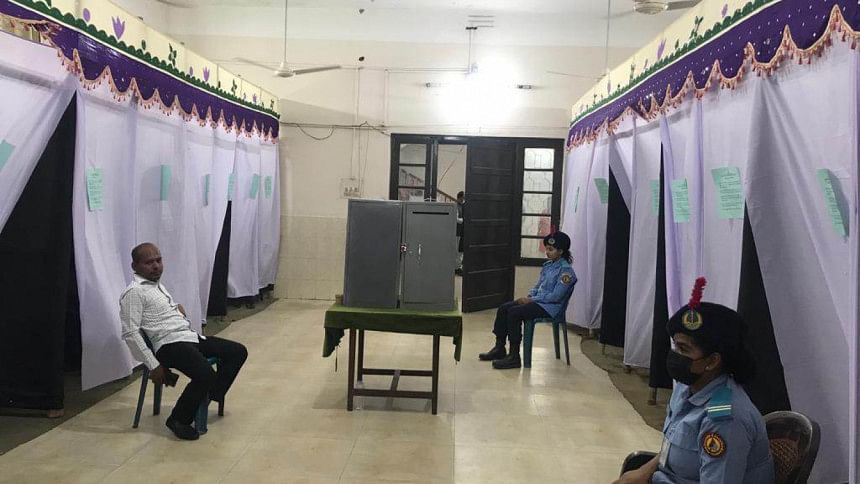 The fourth phase of election to choose 25 registered graduate representatives for Dhaka University senate ended yesterday.
The election started at four voting centres -- Senate Building, DU Teacher's Club, Teacher Student Centre (TSC) and Gymnasium -- around 9:00am. The results will be published today.
Only two pro-Awami League panel candidates are competing in this election -- Democratic Alliance Council [Gonotantric Oikya Parishad] and Team Aparajeyo.
Pro-BNP-Jamaat panel boycotted the election.
In the first phase, voting was held at 25 centres on March 4, the second phase at 13 centres on March 11, and the third on March 14 outside the capital, according to the election schedule.
The senate is formed by 105 members from different categories, including 35 representatives from the teacher category and 25 from the registered graduate category.
Apart from these, five government officials, five representatives from the Research Centre selected by the university's syndicate, five principals and 10 teachers of affiliated colleges, and five student representatives from Ducsu are part of the senate.
However, this senate is going to be formed without student representatives, as Ducsu polls were not held on time.