Book Hounds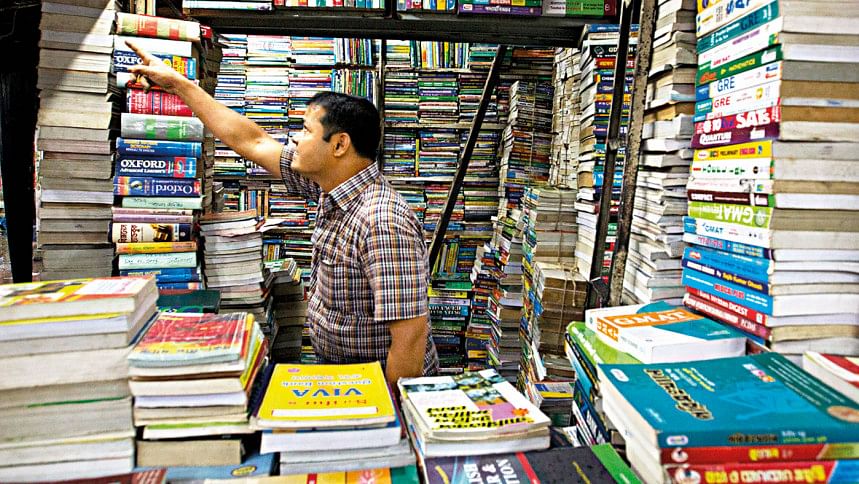 We are a perpetually curious group. Like members of secret societies of the Middle Ages, we quickly recognize each other. Once our numbers were large and we were considered cool and fashionable. Though fewer today, we persist in our ways – habits we learned from doting parents, an affectionate uncle or aunt, or the right kind of friends. For the rewards of these habits add immeasurably to our lives.
We are book hounds.
While talk of a new movie, a fancy car, or Elon Musk's billions excites some, our ears perk up whenever we hear talk of a book or a writer. Picking up the scent of a good read we doggedly follow it. We do not rest until we have held the book in our hands to read it.
As children, books captured our hearts and opened the doors of our imagination. We read them everywhere – before school, during breaks, after school, at night under the blanket with a torchlight when our parents thought we were asleep. Books were the gifts we prized on our birthdays.
Money to buy books was even better. A trip to the bookstore was a joyous occasion. Those of us growing up in small towns had only one or two bookstores at our disposal – Sylhet's National Library and News Corner, for example – but they were familiar with us and patiently encouraged our browsing.
We eagerly loaded up before school vacations. Would ten books tide us through summer? Read the best one first or save it for the last? Exchange with others? There was no end to the want for books.
Word of a new thriller by Alistair MacLean, or an upcoming volume of Kuasha, the scientific detective, started us on a new chase. Sometimes it took months of searching and waiting before the book finally reached our hand.
Second-hand bookstores, such as those in Nilkhet, drew us with the promise of unexpected treasures.
We scoured the libraries. The one at school came first, but when we had gone through all the books there we turned to public libraries. We sought out friend or relatives who had large book collections, so we could immerse ourselves in their books.
Growing up changed our interests and our books. A chance encounter with a tree, fruit or flower opened up an interest in books on botany and nature.
A trip to an archeological site kindled a fascination with history and the kings, queens and wars of yesteryear.
A technical discussion on a radio show switched our gears to science and technology. Hearing the stories of a well-travelled cousin whetted our appetite for travel writing. The scent might have changed, but the book hound pursued relentlessly.
Changing technology shifted our world of books by offering new sources for intellectual stimulation and gratification. Quick results promised by the Web, social media and new gadgets replaced the seduction of books. But books made of paper persisted and bookstores left standing became monuments for book hounds. Their hunger for a good book, and their willingness to go through great lengths to collect it, has remained undiminished.
For the author's daily bird photos, please follow "ihtishamkabir" on Instagram.