Bangladeshi Peacekeepers: UN should enhance screening before appointing them
Says HRW ahead of UN under-secretary-general's Dhaka visit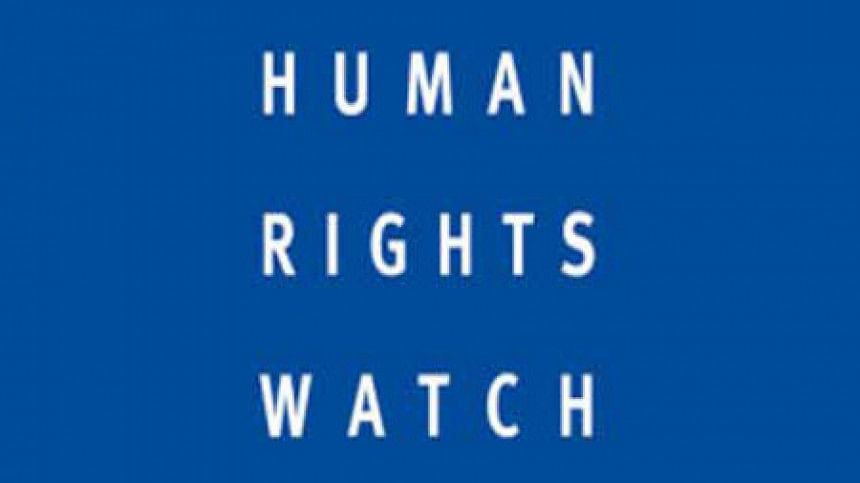 Human Rights Watch yesterday urged the UN under-secretary-general for peace operations, Jean-Pierre Lacroix, to publicly voice concerns over the abuses by the government security forces during his upcoming visit to Bangladesh.
Bangladesh security forces, particularly the Rapid Action Battalion (Rab), have long been implicated in serious human rights violations, said HRW Chief Advocacy Officer Bruno Stagno Ugarte in a statement yesterday.
"Lacroix should emphasise that if Bangladesh is to maintain its role as the top contributor of peacekeeping troops, it should appropriately apply the UN human rights screening policy, which requires governments, alongside the UN, to ensure their nationals serving with the UN have not violated human rights laws," the HRW official said.
He said poor enforcement of this policy fails to ensure Bangladeshi troops, who "engaged in abuses at home", are not deployed with UN missions abroad.
"In Bangladesh, systematic human rights screening by the UN is applied only at higher ranks and otherwise left to the National Human Rights Commission, which has limited purview over security forces," read the statement.
The rights body said Bangladesh's weak enforcement of this policy reinforces a message that grave rights violations will not preclude one from service under the UN flag, presenting a moral hazard for the UN.
When reviewing Bangladesh's record in 2019, the UN Committee against Torture recommended an independent vetting procedure, "to ensure that no person or unit implicated in the commission of torture, extrajudicial killing, disappearances or other serious human rights violations is selected for service", the HRW said.
It said the UN should require Bangladeshi officers to disclose previous deployments with Rab, then automatically bar anyone affiliated with Rab from UN peacekeeping.
"The UN Department of Peace Operations should ensure adequate resources for human rights screening of all Bangladeshi troops, not just high-level commanders."
The HRW stated that Lacroix has yet to formally respond to previous communications from human rights organisations calling for the Department of Peace Operations to enhance the human rights screening process for Bangladeshi peacekeepers, and to ban from UN deployment anyone affiliated with Rab.
During his visit, Lacroix should publicly commit to an enhanced human rights screening that addresses well-documented abuses by Bangladesh security forces, the government's failure to hold those responsible to account, and the threat they pose to the integrity of UN peacekeeping worldwide, added the statement.