Bangladesh avoids being 'red-listed' by Saudi Arabia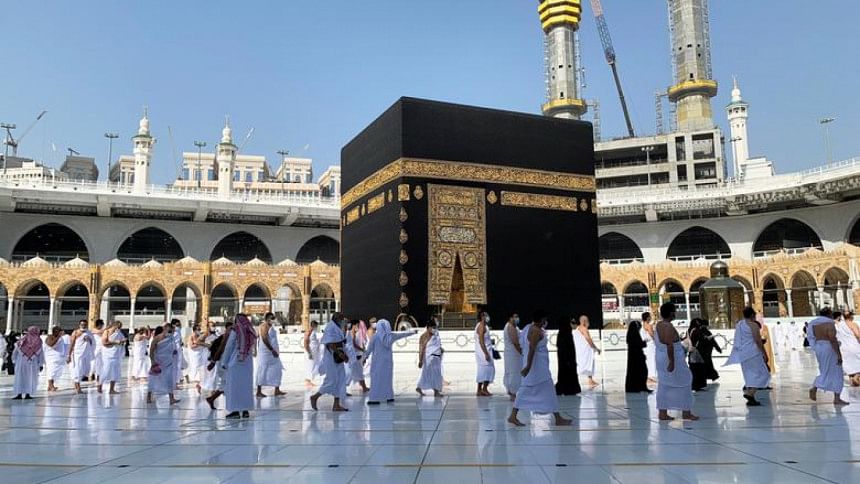 Bangladesh avoided being put on the "red list" by Saudi Arabia as private hajj agencies completed visa processing of 85 percent hajj pilgrims before the June 7 deadline set by Riyadh.
Amid slow progress in completing visas of hajj pilgrims, Saudi Arabia on June 5 told the hajj office in Riyadh to complete visa processing of 80 percent of the total pilgrims by Wednesday or face consequences.
Saudi Arabia also said the Bangladesh Hajj Office will have to bear all the responsibilities if it fails to meet the target.
Religious Affairs Ministry on June 6 in a notice informed all 603 private hajj agencies about it and instructed them to take necessary measures.
In a notice released today, the Religious Affairs Ministry said 85 percent visas of hajj pilgrims have been completed within the deadline.
Hajj Agencies Association of Bangladesh (HAAB) President M Shahadat Hossain Taslim said there is no more complication regarding the issuance of visas.
This year 1,22,558 Bangladeshis will perform the hajj.
Some 59,655 pilgrims have already arrived in Saudi Arabia from Bangladesh by June 6.