1098 Helpline: A godsend for children in distress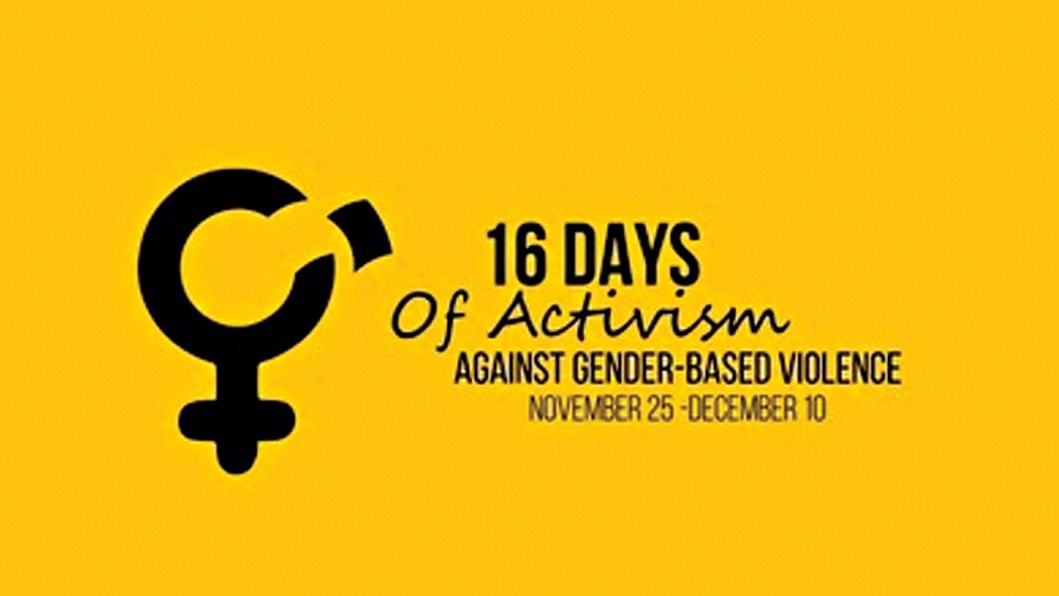 Anyone can now report child rights' violations, child abuse or exploitation, or any other act of disruption to the protection of children by calling a 24/7 toll-free number – 1098 – from any corner of the country, from any mobile phone operator.
Moriom Begum has been a victim of domestic violence ever since she got married in 2016 for not being able to pay dowry money.
The 25-year-old from Dinajpur spent years silently praying for an end to her sufferings. She thought maybe the arrival of her first-born would change things.
But nothing changed.
Instead, the torture went on to an extent where Moriom was forced to leave the house with her 14-month-old son Ramim and move back in with her parents.
Within a few days, her husband went to her saying he wanted to "visit his son".
He, however, made off with Ramim without Moriom's knowledge.
She looked for her son in every possible place, but couldn't find him.
"My entire world had turned upside down," she said.
It was then that Moriom's uncle told her about the country's first toll-free child protection helpline – 1098.
She immediately called and shared what had happened with the psychosocial counsellors of the helpline. She told them how her son only drank breast milk and requested them to rescue him as soon as possible.
Considering Ramim's young age, the team took no time to contact the local administration and sent a mobile team -- comprised of the upazila women's affairs officer, upazila social services officer, child-friendly police officer, and representatives from the civil society -- to Moriom's in-laws' house.
Not finding her husband there, police detained two of his family members and warned them of strict action if the child was not brought to the local police station within 24 hours.
Moriom's husband appeared at the station later, after which, through a local arbitration in the presence of family members and the local administration, he was made to sign a bond that said he would not torture his wife for dowry anymore and would take proper care of both the mother and child.
The 1098 team and local administration also stated his failure to do so will be considered an offence and they will, in that case, take legal action against him.
Moriom's story is one of the many instances of the 1098 helpline ensuring child protection since its inception in 2016.
Anyone can now report child rights' violations, child abuse or exploitation, or any other act of disruption to the protection of children by calling a 24/7 toll-free number – 1098 – from any corner of the country, from any mobile phone operator.
However, the helpline, run by the Department of Social Services (DSS) with technical and financial support from UNICEF Bangladesh, unfortunately remains unknown to many.
According to the DSS website, the helpline, operated under the Child Sensitive Social Protection in Bangladesh, responded to more than 7.2 lakh calls in 218 categories, from July 2017 to June 2022.
Of those, more than 4.2 lakh were related to seeking information, and 56,979 callers were referred to different public and private organisations.
During this period, it stopped 2,754 child marriages and provided counselling to parents, legal assistance if needed, and in some cases, conditional financial support.
It also served 31,980 callers with psychosocial counselling, 18,753 callers with legal assistance, 12,421 callers with school-related violence and assistance, and 8,572 callers with protection from violence and abuse.
Chowdhury Md Mohaimen, manager of 1098, said this helpline is the first of its kind and has a holistic approach to protecting children.
"1098 works in both centralised and decentralised manner. For example, when a girl is sexually abused, she or anyone on her behalf can call us. We have 27 trained social workers-cum-para-counsellors, who initially receive the calls, and based on the victim's demand, they are connected to our psychosocial counsellors."
He added, "Simultaneously, they connect the mobile team, led by the upazila nirbahi officer and coordinated by upazila social services officer, along with grassroot DSS social workers, local child rights NGOs representatives, civil society members, local administration and child-friendly police officers.
"The team physically rescues the victims, takes them to local health facilities if needed and provides necessary legal assistance as per the victims' needs. The entire thing is closely monitored centrally and the case is closed only after ensuring the child is completely protected."
He added, "There was even an incident where we rescued a girl sold to a brothel. She was reunited with her family and is now continuing her education."
Apart from violence-related calls, children and their caregivers also call the helpline to report mental health issues including -- suicidal thoughts, cyberbullying, school-related anxiety, gaming addiction, and more.
"Very recently, we had a case of a child domestic helper attempting suicide by trying to throw herself off the terrace of her employer's home. Upon being informed, our mobile team was able to rescue her," said Tabiur Rahman, one of the three psychosocial counsellors of the helpline.
A good number of children received services from the helpline after facing cyber harassment during the pandemic, as a large number of students had to enter the cyber world for online education, he said, adding that many children and their guardians were not prepared for it.
"We tried to solve the issues, and maintain maximum confidentiality, without even involving parents, and referred many to Cyber Crime Investigation Division, CTTC of DMP," said Mohaimen.
According to the DSS website, 866 awareness campaigns had been conducted in the past six years, including school-based campaigns and parent meetings, while it published a few advertisements in the media, to promote the helpline among children and their caregivers.
A major setback for the helpline was the insufficient number of social workers (around 3,000) countrywide, against 4,554 unions. But, considering the demand, very recently, the government has taken an initiative to recruit 6,000 more people.
Mohaimen further said, "Besides, sometimes it gets difficult to send a mobile team in hard-to-reach areas, especially if the calls come at or after midnight."
Currently, the helpline is working to build the capacity of its workforce by providing them with sensitivity training, which can help them handle children with care and give them protection based on their demands.
The 1098 authorities have recently signed an MoU with Dhaka University's clinical psychology department to train some community volunteers in villages, so that they too can play a significant role in protecting the children of their area.
The helpline was first piloted in 20 wards under eight police stations of old Dhaka in 2010.
As it received positive responses from the children, who were able to recognise their rights and have their safety ensured, it was launched officially in 2016.