Newspapers and TV channels shouldn't invade each other's fields: Info Minister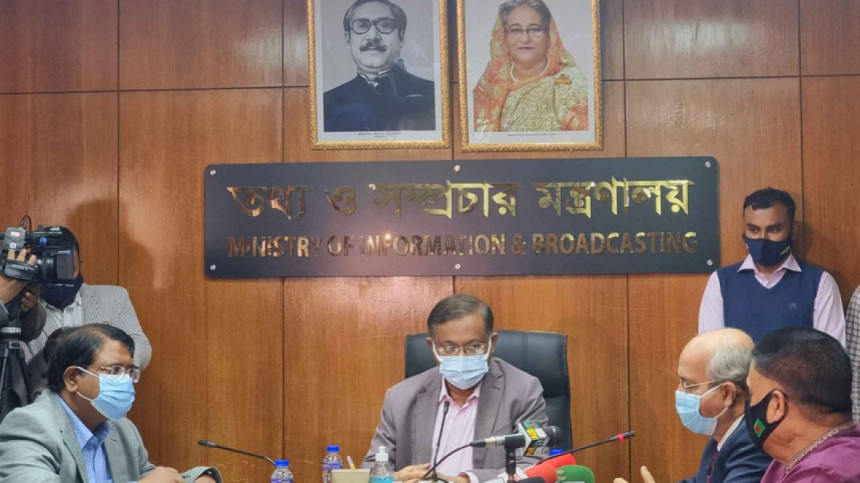 Information Minister Dr Hasan Mahmud today called upon everyone to follow rules and regulations when operating IPTV, YouTube channels, and online portals.
He also warned that if anyone breaks rules, legal action will be taken.
After a discussion with representatives of Association of Television Channel Owners (ATCO) at the ministry this afternoon, he made the remarks.
"We have approved (print) newspapers' online portals. We were approached by a number of newspapers and magazines who wanted to register for online portals. There was a stipulation that only content that's published in print can be made available online. There's no way to go beyond that. Adding a YouTube channel, and broadcasting news or talk shows were not to be done. Since they are not approved, we will take action against them on the basis of ATCO's recommendation," said the Information Minister.
The minister further said, "One should not invade the field of the other. Television channels should not publish magazines, and likewise, newspapers should not broadcast news. Those running TV channels' online portals must also obtain approval."
"Free flow of information is important to our government. Plenty of new private television channels have emerged over the years. The journey of private television in Bangladesh started through Prime Minister Sheikh Hasina," said the minister.
"A lot of television stations have online portals. Some of the applications have been approved. Some of them are yet to be approved. Our goal is to provide accurate information to people and to ensure free flow of information, which is a prerequisite for a democratic society," the minister added.