Govt allocates cash, iron sheets for victims of Pirganj arson attack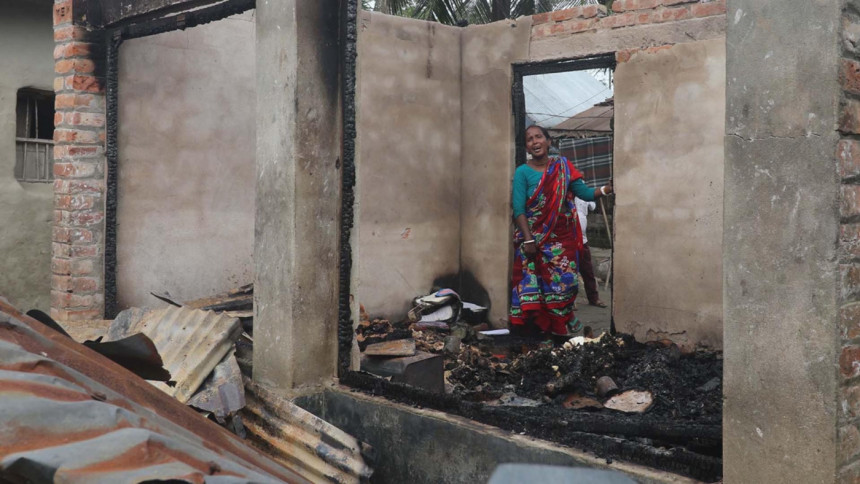 The Ministry of Disaster Management and Relief has allocated Tk three lakh and 100 bundles of corrugated iron sheets -- for building houses -- for those affected by arson attack in Rangpur's Pirganj upazila.
Besides, a total of 200 packets of dry and other food items were allocated for them, said a press release issued by the ministry today.
Each packet includes 10 kg rice, one kg pulse, one kg salt, one litre soybean oil, one kg sugar and other food items, added the release.