'Every incident of human rights violation investigated properly in Bangladesh'
Home Minister says in response to US sanction on Rab officials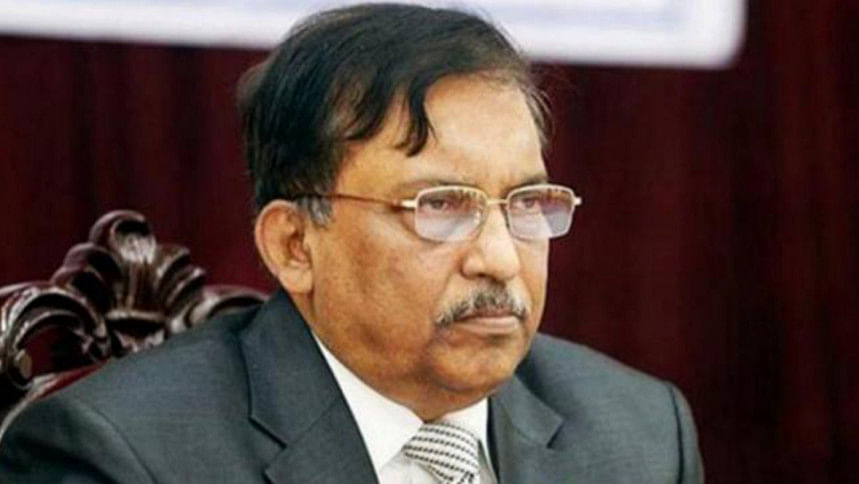 Turning down allegations of human rights violation against seven present and former officials of Rab, Home Minister Asaduzzaman Khan today said every incident of human rights violation is investigated properly in Bangladesh and legal action is taken accordingly.
"If any incident of human rights violation is reported, investigations are carried out through magistrates. Legal action is taken here if any government agency violates human rights," he said.
The minister came up with the remarks while talking to reporters after attending a programme at Dhaka Wasa in the capital.
"The US has not imposed the sanctions fairly. They did it based on exaggerated news. Maintaining law and order is a challenging task in Bangladesh," he said.
"Drug peddlers use firearms for self-defence that leads to gunfights with the members of law enforcement agencies, causing casualties," he added.
On Friday, the United States imposed human rights-related sanctions on Benzir Ahmed, the current Inspector General of the Bangladesh Police and former Director General of Bangladesh's Rapid Action Battalion (Rab) and six other current and former officials of the elite force on the occasion of International Human Rights Day.
Read More: Human Rights Abuse: US sanctions Rab, seven top officials