Human Rights Abuse: US sanctions Rab, seven top officials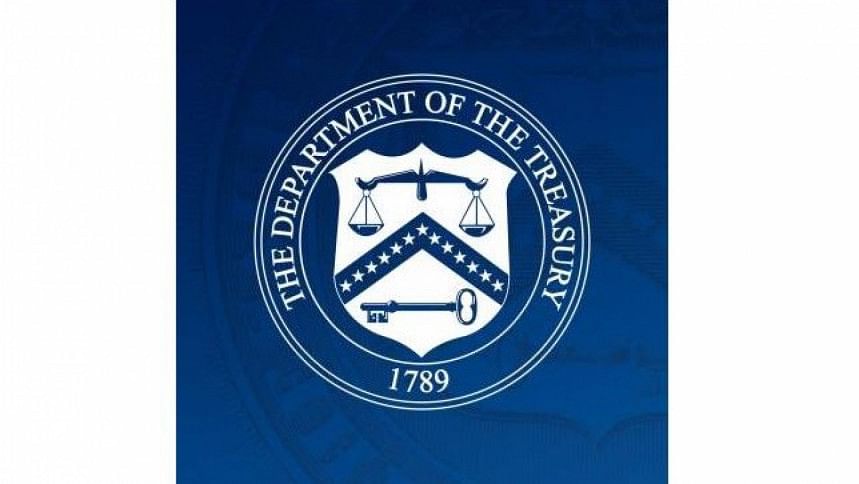 The United States yesterday imposed human rights-related sanctions on Rapid Action Battalion and seven current and former top officials of the agency, including Benazir Ahmed, now inspector general of police. 
Benazir, former director general of Rab, and five officials were designated by the Department of the Treasury under the Global Magnitsky sanctions programme in connection with serious rights abuse.
The five are Rab Director General Chowdhury Abdullah Al-Mamun; Khan Mohammad Azad, additional director general (operations) of Rab; Tofayel Mustafa Sorwar, former additional director general (operations); Mohammad Jahangir Alam, former additional director general (operations), and Mohammad Anwar Latif Khan, former additional director general (operations).
Besides, the US State Department barred Benazir, and another former official of Rab Lt Col Miftah Uddin Ahmed, from traveling to the United States.
"Today, on International Human Rights Day, the US Department of the Treasury's Office of Foreign Assets Control (OFAC) is designating 15 individuals and 10 entities for their connection to human rights abuse and repression in several countries around the globe, pursuant to multiple sanctions authorities," said a Treasury release.
Rab is designated pursuant to EO 13818 for being a foreign entity that is responsible for or complicit in, or has directly or indirectly engaged in, serious human rights abuse, it said on its website.   
"NGOs have alleged that Rab and other Bangladeshi law enforcement are responsible for more than 600 disappearances since 2009, nearly 600 extrajudicial killings since 2018, and torture. Some reports suggest these incidents target opposition party members, journalists, and human rights activists."
Widespread allegations of serious human rights abuse in Bangladesh by Rab -- as part of the Bangladesh government's war on drugs -- threaten US national security interests by undermining the rule of law and respect for human rights and fundamental freedoms, and the economic prosperity of the people of Bangladesh, it added. 
Additionally, the six individuals are designated pursuant to EO 13818 for being foreign persons who are or have been a leader or official of Rab, an entity that has engaged in, or whose members have engaged in, serious human rights abuse relating to their tenure.
Executive Order (EO) 13818 was issued in 2017. It is titled "Blocking the Property of Persons Involved in Serious Human Rights Abuse or Corruption".
As a result of Treasury Department's action, all property and interests in property of the persons above that are in the United States or in the possession or control of US persons are blocked and must be reported to Office of Foreign Assets Control.
The State Department in a separate release said Benazir and Miftah, an ex-CO of Rab-7, were designated under Section 7031(c) of Department of State, Foreign Operations, and Related Programs Appropriations Act, 2021.
It was for their involvement in a gross violation of human rights, namely the May 2018 extrajudicial killing of Teknaf City Municipal councillor, according to the release. 
This action makes the two "ineligible for entry into the United States".
Contacted last night, Rab Director General Chowdhury Abdullah Al-Mamun said he was busy at a programme and would talk later. But he didn't respond to calls later.
Rab's ADG Khan Mohammad Azad also didn't pick up the phone.
Talking to The Daily Star, Commander Khandaker Al Moin, director of the Legal and Media Wing of Rab, said they were not informed officially about the sanctions and had not yet received any letter regarding this.
"We came to know about it from the media. If we are informed formally or get any letter, we would address the issue through Ministry of Foreign Affairs," said the official.
Talking to a private TV channel, Home Minister Asaduzzaman Khan said he did not think the US imposed the sanctions in line with facts. "Maybe they [the US] have got some exaggerated information and taken the action based on that."   
The US imposed sanctions yesterday also on people and entities tied to China, Myanmar and North Korea and added Chinese artificial intelligence startup SenseTime Group to an economic blacklist.
The Treasury said it was imposing sanctions on two Myanmar military entities and an organisation that provides reserves for the military, reports Reuters. 
The Directorate of Defense Industries, one of the entities targeted, makes weapons for the military and police that have been used in a brutal crackdown on opponents of the military's February 1 coup.
"On International Human Rights Day, Treasury is using its tools to expose and hold accountable perpetrators of serious human rights abuse," said Deputy Secretary of the Treasury Wally Adeyemo.
"Our actions today, particularly those in partnership with the United Kingdom and Canada, send a message that democracies around the world will act against those who abuse the power of the state to inflict suffering and repression."